"[B]ut it was Blanche's peculiar astuteness that led to the 1923 publication of Kahlil Gibran's The Prophet, whose modest initial sales would metastasize 40 years later, in the woo-woo '60s, helping to lift Knopf into the commercial big-time"
By Glen Kalem
A new biography on Blanche Knopf, wife of publishing giant Alfred A. Knopf, whose published works include such authors as Carl Van Vechten, Ezra Pound, Joseph Hergesheimer, Henry L. Mencken and Kahlil Gibran, sheds light into what one reviewer describes "as a marriage…much more difficult than publishing."
Laura Cartridge's biography THE LADY WITH THE BORZOI tells the story of Blanche Knopf, a pioneering women who wanted a "life surrounded by books," whose love for reading and culture set her apart from her well-to-do Manhattan secular family and friends.
The "pretty redhead" with her finger on the pulse was determined to print (pun intended) her name into the male dominated publishing world of the early 1900s, and married the charming Alfred based on a "prenuptial verbal pact" that they would build a publishing firm superior to others. The hardest part of that pact, as it turns out, was her husband's loyalty, which was only to himself.
Scouting for these superior authors was a talent Blanche did very well, according to Cartridge. Her love of culture and poetry, along with her schmoozing abilities in the roaring '20s, succeeded in attracting the calibre of authors who would go on to build the Borzoi label as one of the most successful "waxed in prestige" publishing houses of all time, notwithstanding that most of the credit for this achievement would go to her husband.
Author and reviewer Alice Kaplan further corroborated Blanche was "denied credit for the success of the publishing firm she founded with her husband, and that bears his name alone."
Another important revelation of the book was the acknowledgement that it was Blanche and not Alfred who discovered Kahlil Gibran. The New Republic concluded: "the books that kept Knopf afloat through the years were The Prophet, Kahlil Gibran's collection of uplifting spiritual koans, Dashiell Hammett's detective novels, and Julia Child's Mastering the Art of French Cooking – all brought in primarily by Blanche."
In Claridge's portrayal of the Knopf's "marriage of convenience," we learn that it was Blanche, and not Alfred, who had the keen eye for talent. It was the intuitive Blanche, whose love for the East and for poetry who had a way with words, and who persuaded writers such as Langston Hughes and Willa Cather to sign on. Was she then the real driving force of the couple's superior role call? Whatever the case it seems "Alfred was happy enough to capitalize on the quality she brought in."
This denial of due credit from her husband could have possibly motivated Blanche to find comfort and love among "those young intellectuals of the village," the same village Gibran roamed and lived in. Known as an "important landmark on the map of American bohemian culture…(for its) artistic residents" and the "alternative avant-garde culture," The Village's progressive attitudes of many of its tenants has traditionally been a pivotal point of new movements and ideas, whether political, artistic or cultural. No subject was taboo, in fact it was encouraged and celebrated, and as a result attracted such creative and legendary residents as Augustus St. Gaudens, Robert Louis Stevenson, Mark Twain, Hart Crane, Walt Whitman, Anaïs Nin, Thomas Wolfe, Robert Lowell, Horton Foote, Salvador Dalí, Philip Guston, Jackson Pollock, Andy Warhol, as well as many others.
So it begs the question: Was it the "young and inexperienced Knopf" who had the courage and "remarkable faith in a writer unknown to the English-speaking readers," who really took the gamble on Gibran? Or was it, in fact, that he had identified in his wife, a woman of great magnetism, the ability to see beyond the words and into the minds and souls of the readers that was instrumental in his success as a publisher? If so, by virtue alone she had, in fact, not only helped build a publishing powerhouse, but by discovering authors like Gibran, she cemented one of the biggest and most successful marriages (98 years) in publishing history.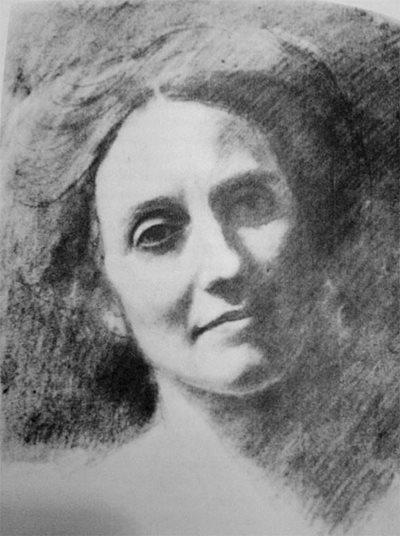 Digging deeper into Blanche and Gibran's relationship, perhaps we can find some clues to that answer by examining the correspondence between Gibran and the Knopfs. Gibran was known for his thoughtful, more personal tone in his letters, which reveal much of what we know of him today. For instance, letters addressed to Alfred were mostly clinical and business like, lacking the intimacy and warmth that Gibran was famous for: "Dear Mr. Knopf"…Sincerely Yours".
However, when writing to Mrs. Knopf, it followed more the following interchange: "Dear Blanche…looking forward to seeing you soon again…Faithfully Yours," which one could interpret to mean he was far more comfortable, close, and connected to Blanche. Her strong independent nature, intelligence, and taste for culture would have appealed to Gibran the feminist, who has been well documented to befriend and trust women over men to further his ambitious career – a theme he extended in his poetry by often making women his centralised subjects. Take his subject Almitra from The Prophet, for example; he introduces her in the following gentle manner:
"..and there came out of the sanctuary a woman whose name was Almitra. And she was a seeress. And he looked upon her with exceeding tenderness, for it was she who had first sought and believed in him when he had been but a day in their city."
Turning to what has been known and published, Professor S. Bushrui in"Gibran of America" writes: "It was 1918 when Gibran's friend Witter Bynner, one-time editor of McClure's Magazine, (who) arranged a dinner in Greenwich Village with a young publisher called Alfred Knopf, who had a reputation as an innovative publisher…." He continues by stating, "Bynner intuitively sensed that the twenty-four-year-old publisher would be interested in the work of his Syrian friend, and was proved right when Knopf agreed to publish Gibran's The Madman in October."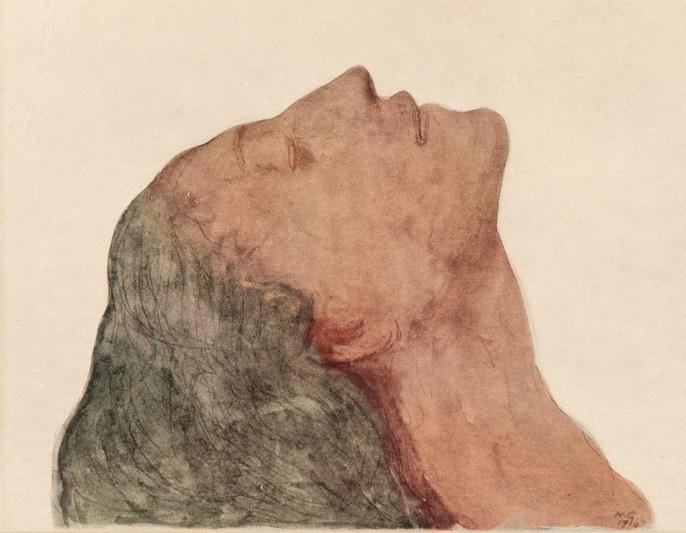 Furthermore, J & K Gibran's biography "Life and World" wrote: "It was a bold gamble on Knopf's part, but his remarkable faith in a writer unknown to English-speaking readers was to be richly and deservedly rewarded. He subsequently published all of Gibran's English works including The Prophet, as well as several works originally written in Arabic and translated by others into English."
As I continue to research and study the relationship between the Knopfs and Gibran, it's almost a given, in the light of this new information, that Blanche was the "visionary," and it would be remiss of the Gibran world to not acknowledge her roll in Gibran's publishing success.
These deductions are not surprising considering a great portion of Gibran's story is yet to surface due to a lack of ongoing research, study, and support. An example of this is the large volume of correspondence and diaries that are housed at The Southern Historical Collection at North Carolina University, which remain under-studied since the late '70s. Donated in 1953 by Mary Elizabeth Haskell, Gibran's life-long friend, confidante, editor, and financial supporter to be studied and published, these volumes make up a large part of what we don't know about Gibran – yet.
---
Glen Kalem is an accomplished international Kahlil Gibran research historian and filmmaker. Working closely with Gibran scholars and researchers globally, their aim is to establish and promote intercultural and interreligious dialogue, particularly in academia. He is currently in pre-development stages putting his research into a documentary film. More information can be found here www.gibranfilm.com
Contributor: Francesco Medici ~ is a scholar and translator of the works of Kahlil Gibran in Italian and English.
Additional Notes:
The heading of this article is borrowed from a film which bears the same title "A Publisher is know by the company he keeps" Alfred A. Knopf in 1926 bought a Bell and Howell 16mm camera and began filming his authors as part of a home movies collection. In 1961 these images were edited and released as a documentary under the above title. Knopf's footage of Kahlil Gibran featured in the film, sadly for no less than a minute, is the only known film of the author. Sound was not an option unfortunately. Watch Here
Kahlil Gibran's "The Prophet" first published 1923 and has the longest consecutive print run in history with translations topping 40 plus making it one of the most sold and read books in history.
The Prophet is out of copyright in most parts of the world with America following suit in 2018.
Perhaps further research will reveal more to this story and many others than we know today about Gibran. One of the main reasons The Kahlil Gibran Foundation was created was to encourage such an undertaking. If you would like to support this study initiative please contact us for a chat.
Notes and Credits
Pictures:
A Portrait of Blanche Knopf by Gibran ~ Temple of Arts Series ~ Courtesy of Gibran National Committee
Forward Page of "The Borzoi Book 1920 by Alfred Knopf" ~ Alfred A. Knopf Inc
Kahlil Gibran sketched of Borzoi for The Prophet ~ Alfred A. Knopf Inc
Video:
A Publisher is know by the company he keeps. Louis De Rochemont Associates. Phoenix/BFA Films & Video. Director, Jules Victor Schwerin; narrator, Alfred A. Knopf; editor, Yoshio Kishi. ~ Courtesy of Gibran National Committee
Books:
Kahlil Gibran: Man and Poet ~ Authors: Suheil Bushrui and Joe Jenkins ~ Publisher: Oneworld Publications, Oxford, 1998
"Gibran of America" Published Paper ~ Authors: Professor Suheil Bushrui ~ Publisher : Maryland University
Kahlil Gibran, His Life and World ~ Authors: Gibran, Kahlil, Jean. Published: (1974) Interlink Books
Articles and References:
http://www.nytimes.com/2016/04/17/books/review/the-lady-with-the-borzoi-blanche-knopf-literary-tastemaker-extraordinaire.html?_r=0
http://www.lauraclaridge.com/works/the-lady-with-the-borzoi-blanch-knopf/
http://gutenberg.net.au/ebooks02/0200061h.html#1
Source: Khalil Gibran Collective