"The Dancing Journalist started following you." That was the notification the new Instagram Account from The Levant News received not so long after its launch. The Dancing Journalist is the pseudonym of media host and journalist Ani Kasparian (28). "I have an empathetic soul."

By Arthur Blok
Who is this empathetic American soul with Armenian-Lebanese roots that dances around social media with almost 5k followers? Journalism and dancing are a rather extraordinary combination, don't you agree?

"Dancing is not something I chose to do. It is part of my soul. The more I tried to ignore it to be more of what corporate America deemed "professional," the more I felt my soul seep deeper into sadness," Ani said.

"I am a Master's degree-holder in Journalism at one of the top schools in the nation, Georgetown University, and I also am being trained as a professional hip-hop dancer. Those things, to me, are not mutually exclusive," she added.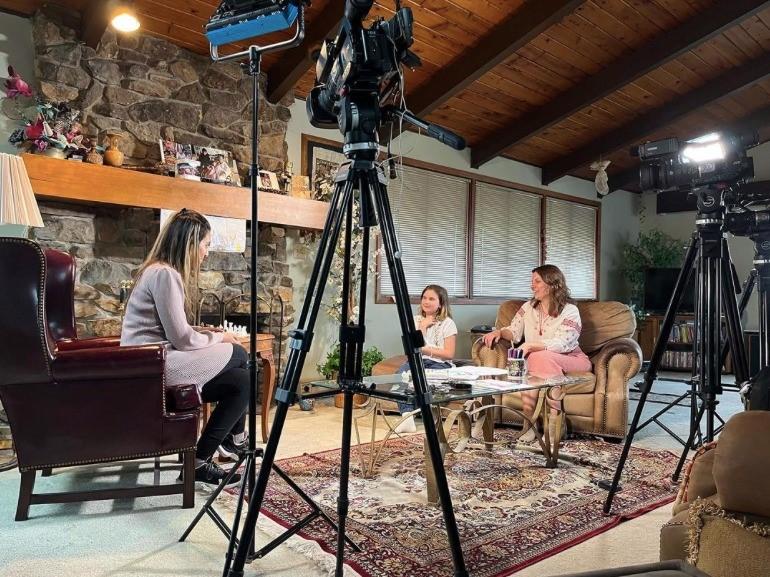 All these followers on social media come with specific responsibilities and expectations; why do you think people want to see what you do? "To begin, I think people are fascinated by being multi-faceted. At the start, I feared people would see me as not a serious enough journalist or too uptight to be a dancer."
That turned out to be a misconception, she later discovered. "It was something that drew people into what I was doing. What I want people to know is that we are not robots. What we do at our job cannot be who we are 24/7. For me, dancing and singing make me a better journalist."

Lebanon
Troubled by the dramatic turn of events in Lebanon, Ani decided to opt for Lebanese citizenship to vote in the last parliamentary elections. What happens in Lebanon is essential to her, being the daughter of Armenian – Lebanese immigrants.

She speaks Arabic fluently and follows the latest news on Lebanon and its surrounding countries. Ani: "I did not grow up speaking Arabic. I attended American schools. But I felt that learning the language was essential to connecting with people in the region. That was the main reason I taught myself the Lebanese dialect."
Did your Armenian roots play a role in your professional development? Ani: "For sure. I am so honored that the universe chose me to be born an Armenian. The Armenian heritage is rich, and this minority group has been through so much."

"Being the target group of the first genocide of modern times means that my lineage has learned to be adaptive despite massive struggle. Genocides are rooted in fear, insecurities, and disassociation or 'othering' of a group of humans by their perpetrators. I believe the work I have set out to do will eliminate genocides in the future by speaking openly about our shared humanistic experiences. I believe this can be the most favorable result of powerful journalism."
Dancing Journalist
In March last year, after a period of reflection and working with a life coach and therapist Ani re-invented herself. She realized coming out as the Dancing Journalist was something she found necessary to her "being" on this Earth.

Ani: "I realized that being myself was more important than any job or anyone's opinions. Of course, in life, we mend our attitude to fit certain social situations, and that's ok! However, that is not to say that you should change who you are and what you do for over 80% of your life."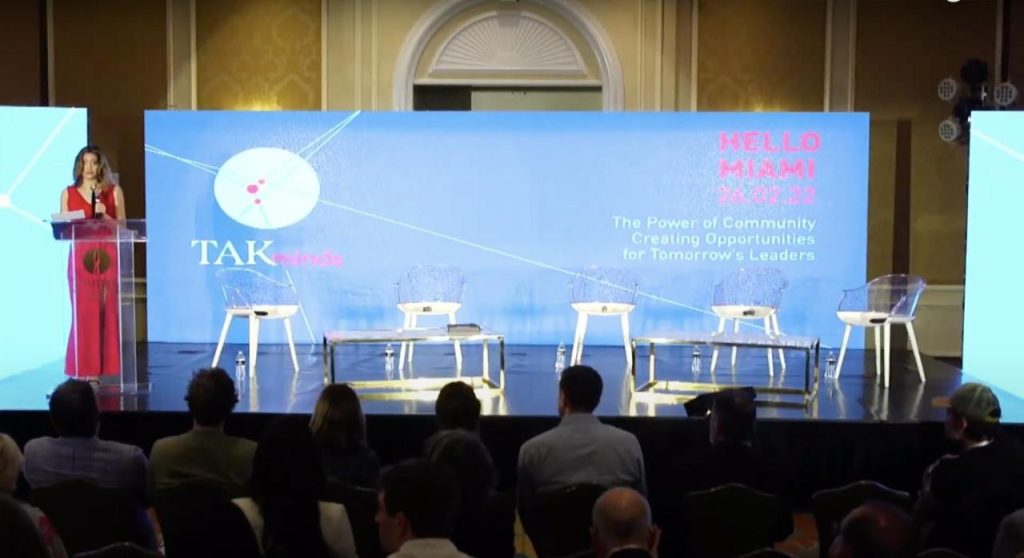 Ani is best described as a strong and independent woman with a mission. A visit to her website illustrates that clearly. She firmly believes that "peace will exist through exposing the idea that all issues that divide us stem from common human emotions that unite us."

Ani: "We often are fed news on a macro level, which can become a dangerous gateway to stereotyping a group of people as a single image in our mind."

She added: "I work towards the goal of uniting the world through intentional journalism. In my perspective, a powerful tool that, if used in a certain way, could either divide or unite the world."

The New Lebanon
With this mission in mind, she pioneered a new (online) platform where ordinary people are challenged to share their life's profound, personal experiences. She named this customized space for journalism on a micro, humanistic level The New Lebanon.

An online initiative that is worth a visit. Best seen as a "safe space" for people from all types of backgrounds to come as they are and share their life experiences during some of the most challenging moments in their lives.
Ani: "This is the first show of its kind: conducted 100% in Lebanese Arabic. On the show, we don't ask how the guest 'got over a problem because we don't believe in idolizing a result; instead, we want to highlight the ways that worked for others that helped them heal or ease their pain during those difficult moments."

"I've always felt that the way to evolve a country is through the self-development of each of the country's individuals. Therefore, I decided to combine my love of mental health, teaching, journalism, and Lebanon to create my show, The New Lebanon," she added.

The show is dedicated to learning new things, mental health, empathy for others, and life wisdom, all 100% conducted in Lebanese Arabic. Ani: "I believe accessibility is important, and I chose to conduct the show fully in the country's dialect."

Ani is not the type that thinks far ahead; she instead seizes the day and the moment. Ani: "I always remember this phrase: 'You make plans, and God laughs.' I believe that. I try to set short-term goals with a direction but without a specific timeline, which seems to work for me. I have always learned that God knows best."

For the time being, Ani focuses on The New Lebanon project. With her positive micro approach to matters, she is determined to make this world a better place to live in.

Who can disagree with that?
If you'd like to follow Ani's project, you can find it on all social platforms at @TheNewLebanonTV.