Image credits:
Students from Grand Lycee Franco Libanais in Beirut waiting for the 'Hommage à Kahlil Gibran Kahlil' to start, Picture by Lynne Balhawan.
"Your living is determined not so much by what life brings to you as by the attitude you bring to life; not so much by what happens to you as by how your mind looks at what happens."

One of many inspiring quotes by the late Lebanese writer, poet and artist Gibran Kahlil Gibran (1883-1931). His best-known book, The Prophet, celebrates its centennial anniversary this year. Fans worldwide commemorate this with special events, like a special honour at the Grand Lycee Franco Libanais in Beirut.

By Arthur Blok
No one would dare to disagree that Gibran's work was and is very influential and inspired many worldwide: in his time and the present day. He is undoubtedly Lebanon's greatest cultural export.

With four other colleagues, Clarisse Chibli, librarian at the Grand Lycee in Achrafieh in East Beirut, organised an 'Hommage à Kahlil Gibran Kahlil'—an extraordinary gathering for the school's literature students and all interested Lebanese.

A homage with special guests and a small exhibition displaying some of the most famous Lebanese poets' and writers' work. "In our literature classes, we are always looking for writers that mean something to the world. Writers and poets who made a change. He is the pride of the nation," Chibli said.

By saying that, Chibli hits the nail on the head. After all the negativity surrounding Lebanon at this moment, the work of Gibran gives hope and even brings light to these dark times.

One of the participants of the homage is Lebanese artist Fadi Balhawan, who has been working with Gibran's ideas for some time now. His art is challenging to describe. It combines literature, calligraphy, ink and pens, painting, poems, and video.

Balhawan: "What I find most stimulating about working with Gibran's ideas is the openness of his thoughts. Through my background, I found myself writing and uncovering ideas previously hidden within me."

Literature has always been a critical factor in his art, as the stories behind each piece of work are the most interesting. He has written several books that combine various thoughts of Gibran, including The Prophet, The Rebellious Spirit, and Iram Dat Al Imad.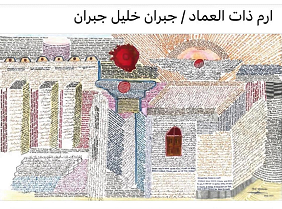 Balhawan, who also hosts an art section on the Liberum, always tries to convey a message through his work. "The most important one is to inspire people to read, think, debate, and discuss ideas that may have been forgotten in our fast-paced lives."

Another VIP guest at the tribute is acclaimed actor, writer and director Rafic Ali-Ahmad, nominated by the French magazine L'Express as one of Lebanon's most influential persons. Ali-Ahmad was selected by Time Out magazine as one of 40 people that make Beirut a great capital.

The Lebanese artist, who won various awards, describes Gibran as a 'romantic, mystic and revolutionary. He sees his words as a message. "Giban was, in his time, a rebel against the political and social traditions that prevailed in the East. Traditions that are still prevailing up till now", he said.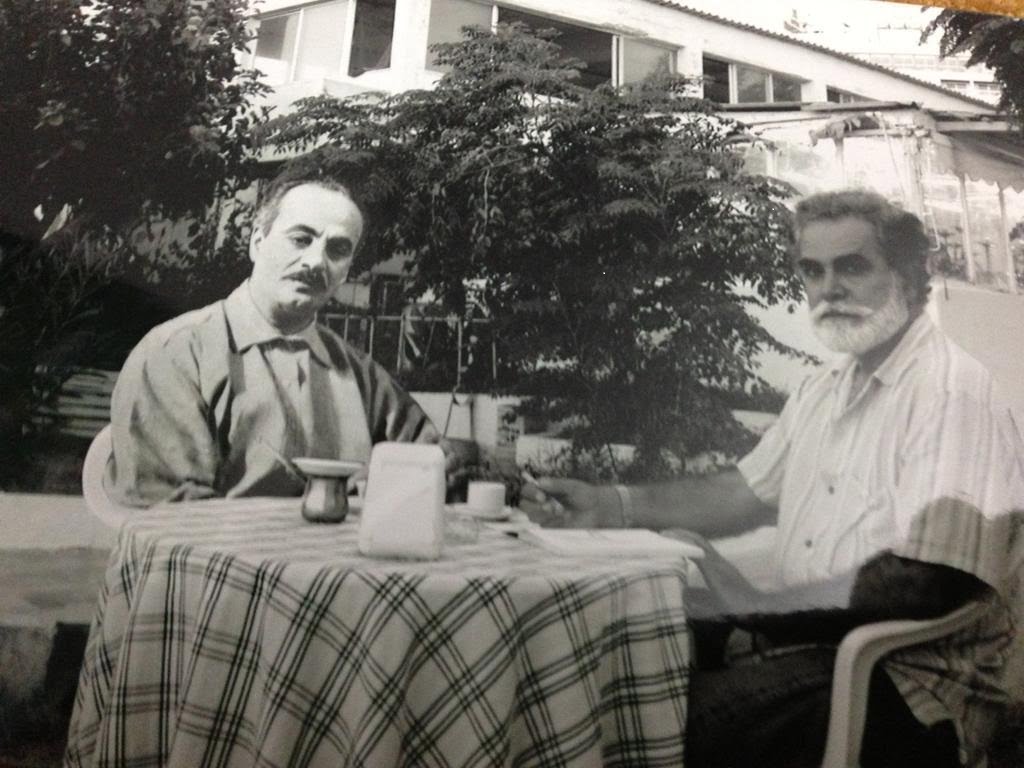 When playing the role of Gibran with the Rahbani Troupe, Ali-Ahmad re-read various works of Gibran and searched for everything written about him. He found an interview with him published in the Lebanese newspaper An-Nahar.

Ali-Ahmad: "I will read to the students this interview which shows Gibran in his two suits: the first suit is that of the weavers' fabric and the second of flesh, blood and bone."

Well-known Palestinian-Lebanese writer, poet and tv-host Zahi Wehbe also gave act de presence at the Gibran homage. Wehbi is fascinated by the work of Gibran and gives much personal importance to the most prominent Lebanese and Arab writer and poet.

"If you look at the period in which he was living, he is considered one of the first heralds of literary modernity that paved the way for generations to come after him", said Wehbi.

He prepared a special talk in which 'love' plays a pivotal role: "Love according to Gibran through the Prophet. Love for Gibran was comprehensive and as vast as the universe. Love is not only confined between two individuals but also love that expands to the relationship of the human being with God and with all beings."