Image credits:
NOISIESTING founder and director Miguel Romero behind his desk in Fuengirola.
Empty hotels, empty beaches, bankrupt cafés and restaurants. The tourism industry in Southern Spain was hit hard by the Covid-19 pandemic with the loss of over a billion in euros in revenue in 2020. In this unprecedented economic crisis there is still room for success proves Spanish entrepreneur Miguel Romero (41). He started NOSIESTING: an agency for 'active and fit' local adventures.

By Arthur Blok
Being healthy and staying fit, words that describe NOSIESTING ('no resting' in Spanish) in a nutshell. For those who fancy more that lying on a sunbed near the hotel pool or one of the beaches of the Costas. Romero's start-up offers various choices to – stay – or get fit during the holidays and enjoy sport in open surroundings during the well-deserved post-Covid vacation.

"Covid had an enormous impact on travel in Europe and particularly in southern Spain. But as we speed through the third quarter of 2021, we are preparing ourselves for an anticipated boom in the travel industry in coming months. We discovered a new emerging 'healthy' trend in vacations such as hiking or biking in inland Malaga and customized fitness programs", said Romero.

The orchard
Inland Malaga is known as 'the orchard' as it's one of Spain's most fertile agricultural areas. In fact, the region of Andalucía contains some of the most beautiful landscapes in the whole of Spain: from snow-capped mountains in the winter to stunning lakes and natural parklands bursting with flora and fauna.
Perfect for a day trip or a bracing hike, these areas of outstanding beauty benefit from being situated away from the more tourist crowded hotspots – allowing you to disconnect and explore at your leisure. That is exactly where NOSIESTING steps in.
"We organize guided hiking tours in the mountains of Málaga. We connect nature lovers with local mountain guides for a day walk or hike", explained Romero.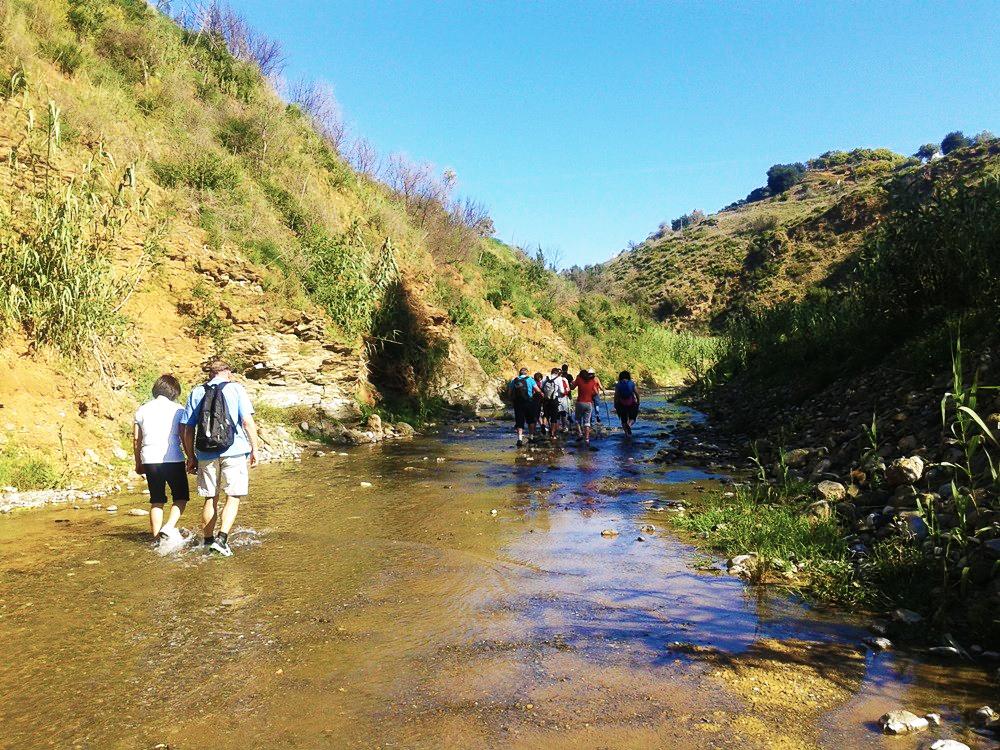 He added: "A local guide means a local experience in the mountains and that is exactly what adventurists are looking for nowadays. We work with experienced, professional passionate local experts. In that way our guests get a guide full of historical facts and information about the landscape, flora and fauna."
Romero's start-up began as a hobby in 2014. At that time he still worked for Bank Sabadell in the real estate division. After a period of three years he worked at the retail division of Myramer the company that runs Muelle Uno mall in the centre of Malaga.

"I resigned from my decently-paid banking industry job and turned to my great passion: mountains and nature. I had been thinking about how to create my start-up since I was 20 and lived in Germany. My parents said I used to dream too much and they didn't like that move at all", said Romero.

In the beginning of 2021 he felt that the time was right to dedicate all his energy to his new company. Together with his two partners – Diana and Francisco – he since then works over hours to comply with all the requests. Demands are the rise, and the forecast for the fourth quarter of 2021 is looking good.
Creating a start-up
Creating a start-up is not as easy as it looks. After an initial start some years ago Romero was forced in 2017 to go back to work for a company. Romero: "I stopped my entrepreneurship project for 3 years to earn money and pay my bills. Meanwhile, I wondered how to get some financial freedom and be my own boss and kept learning about digital marketing, project management and emotional intelligence."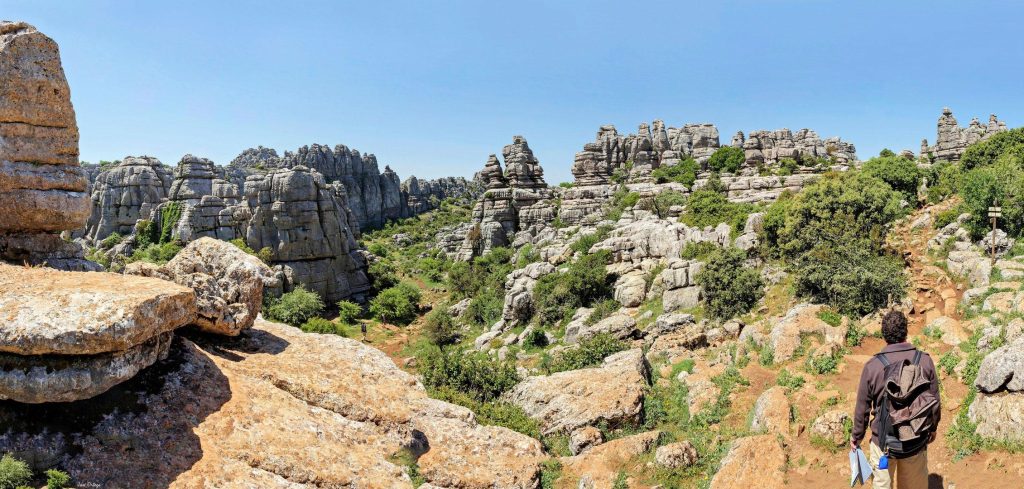 The Covid lockdowns in Spain created an unprecedented opportunity for him. "While being stuck at home last year I decided to make the most of the time. I started to prepare and execute the marketing strategy I was working on for years. I dedicated all my free time to NOSIESTING. With a promising result I can proudly say."

Romero is happy that he was able to pursue my dream. He now works 60 hours a week, with a smile. "I am happy and thankful life gave me the opportunity to totally focus on my start-up."

For more information on NOSIESTING click here to visit their website.