If I have learned one thing from my recent summer trip to my home country, Lebanon, it is how to improve my resilience. During this trip, I made several short excursions, visited the mountains and realised how to improve.

By Emile Fakhoury
As a frequent traveller, husband and parent to three girls, I sometimes fantasise about how much work we can do when one of us gets on a plane taxi and undistracted by phones and friends.
We race to finish all our work: packing, doing a last-minute work call, and boarding the plane. Then, when we try to have that unique work session in flight, we get nothing done. Even worse, after reading our emails or monthly book, we are too exhausted when we land to soldier on with the emails that have inevitably still piled up.
Why should flying deplete us?
We're just sitting there doing nothing. Why can't we be more resilient and determined in our work – so we can accomplish the goals we set for ourselves?
Based on recent research, we have realised that the problem is not our hectic schedule or the plane travel itself; it comes from a misunderstanding of what resilience means.

We often take a "tough" approach to resilience:
We imagine a boxer going another round. We believe the longer we tough it out, the tougher we are and the more successful we will be. However, this entire conception is scientifically inaccurate.
The very lack of a recovery period is dramatically holding back our ability to be resilient and prosperous. 

Research has found a direct correlation between lack of recovery and increased health and safety incidents. The lack of recovery is costing organisations both loss in productivity and profits.
In her book, The Sleep Revolution, Arianna Huffington wrote, "We sacrifice sleep in the name of productivity, but ironically our loss of sleep, despite the extra hours we spend at work, adds up to 11 days of lost productivity per year per worker, or about $2,280."
And just because work stops, it doesn't mean we are recovering.
We "stop" work sometimes at 6 PM, but then we spend the night wrestling with solutions to work problems, talking about our work over dinner, and falling asleep thinking about how much work we'll do tomorrow.

In a recent study, the scientists define "workaholism" as "being overly concerned about work, driven by an uncontrollable work motivation, and investing so much time and effort to work that it impairs other important life areas.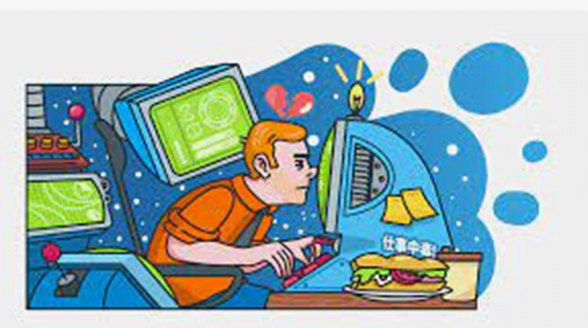 The misconception of resilience is often bred from an early age.
Parents trying to teach their children resilience might celebrate a high school student staying until 2 AM to finish a science project.
A resilient child is a well-rested one. When an exhausted student goes to school, they don't have the cognitive resources to do well on his test; they have lower self-control with his friends, and at home, they are moody with his parents.
The key to resilience is working hard, stopping, recovering, and trying again.
This conclusion is based on biology:
Homeostasis is a fundamental biological concept describing the ability of the brain to restore and sustain well-being continuously.
When the body is out of alignment from overworking, we waste many mental and physical resources to return to balance before progressing.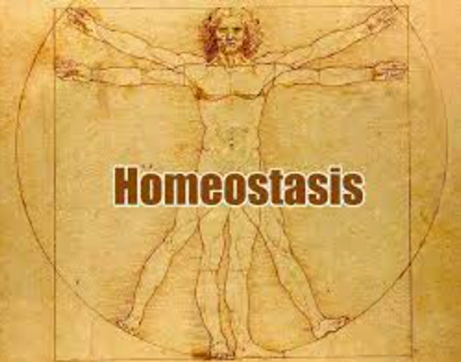 How do we recover and build resilience?
Most people assume that if you stop doing tasks like answering emails or attending meetings, your brain will naturally recover, such that when you start again later in the day or the next morning, you'll have your energy back.

Indeed, everyone reading this article has had times where you lie in bed for hours, unable to fall asleep because your brain is thinking about work.

If you lie in bed for eight hours, you may have rested but still feel exhausted the next day. That's because rest and recovery are not the same thing. Stopping work does not equal recovering.
If you want to build resilience, you can start by strategically stopping.
Here are some tips to help improve your resilience:
- You can strategically schedule automatic aeroplane modes.
- Take a cognitive break every 90 minutes to recharge your batteries.
- Do not have lunch at your desk, but spend time outside or with your friends - not talking about work.
- Take all your paid time off, which not only gives you recovery periods but also raises your productivity and likelihood of promotion.

As for me and my family, we've started using our plane time as a work-free zone. The results have been fantastic. Instead of swimming upstream, we relax, sleep, and watch movies.  And when we get off the plane, we feel ready to return to the performance zone instead of being depleted.
By visiting the mountains in Lebanon, I realised the advantages of being in nature, connecting to the earth, discharging our negative energy, and strengthening our resilience.

Remember, it is not about taking breaks and resting but shifting and relaxing our minds and connecting with others and nature.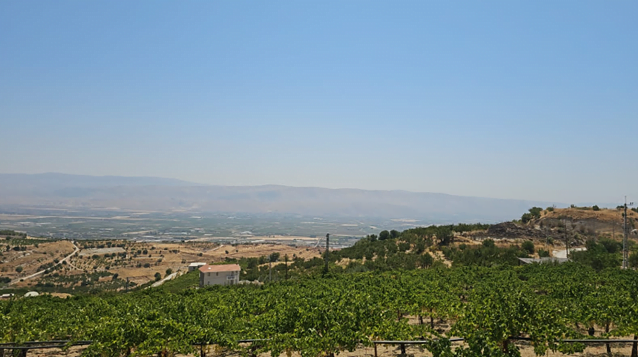 Zahle, Bekaa Valley, Lebanon (using my lenses)