Today, the business volume of tourism equals or even surpasses that of oil exports, ‎food products or automobiles. Tourism has become one of the major players in ‎international commerce, and represents at the same time one of the main income ‎sources for many developing countries. This growth goes hand in hand with an ‎increasing diversification and competition among destinations.‎
This global spread of tourism in industrialized and developed states has produced ‎economic and employment benefits in many related sectors - from construction to ‎agriculture or telecommunications.‎
Once a hermetic country with very strict visa policies for foreigners, Uzbekistan is slowly opening its borders to show the world the majesty of what used to be the core and center of the ancient Silk Road, a country filled with impressive shrines, mosques and perfectly shaped old cities.
Uzbekistan is, by far, the most tourist-friendly country in Central Asia and an unmissable destination for sightseeing city lovers, because this is what Uzbekistan is mainly about.
Here is a list of 7 useful tips for traveling to Uzbekistan for tourists.
UPDATE February 2019! Free visa on arrival – Finally, the following countries can get a 30-day free visa on arrival at any airport:
All European Union citizens, Andorra, Argentina, Australia, Brazil, Bosnia and Herzegovina, Canada, Chile, Iceland, Indonesia, Israel, Japan, Liechtenstein, Malaysia, Monaco, New Zealand, Norway, San Marino, Serbia, Singapore, South Korea, Turkey
You can always use this visa-free to re-enter the country. Is it unlimited? Who knows…? It hasn't been tested yet.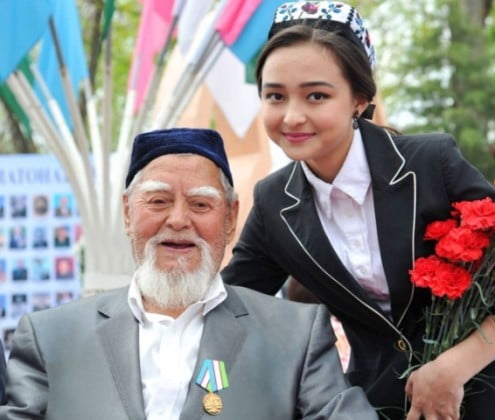 Most people are Uzbeks – But, as in the whole Central Asia, you also find plenty of people from their neighboring countries, including Russians, Kyrgyz, Kazakhs, and Tajiks. People in Uzbekistan are so ethnically mixed but, whereas Kyrgyz and Kazakh people have stronger Mongolian features, and Tajiks and Turkmens more of a Persian look, I would say that Uzbeks are something in between.
Uzbekistan is the core of the Silk Road – Uzbekistan is synonymous with the Silk Road, a country which is home to the three most important Silk Road cities, Samarkand, Bukhara, and Khiva. Timeless mosques and historical buildings define a characteristic skyline in every city, Uzbekistan has been the main stopover for countless civilizations traveling east and west, while exchanging goods, ideas, and knowledge. Traveling in Uzbekistan and strolling downs its bazaars and old cities is like going back to the past.
The most majestic shrines and buildings I have ever seen – From the imposing Registan to the cute, old city of Khiva, Uzbekistan is the perfect destination for travelers interested in stunning Islamic architecture.
Surprisingly touristic – Who would guess that the streets of the ancient Silk Road cities of Uzbekistan were filled with plenty of touristic shops, selling things from typical souvenirs to traditional local handicrafts, something unseen in Central Asia.
Plov, plov, plov – Welcome to the world capital of plov, a Central Asian dish consisting of fried rice in lamb fat, meat and different vegetables. There are many kinds of plov and it varies by region. Uzbek people find it a real delicacy and they love it so much that, in the capital Tashkent, they even have a Central Asian Plov Center, a massive building serving only plov. After more than 5 months in Central Asia, I really hated plov.
Alcohol is widely available – Vodka, beer and everything you want! And local wine, as well! – Uzbekistan is the largest wine producer in Central Asia and its wine is not that bad, actually!
By Sherzod Karimov,
tourism journalist.