There are many interesting legends that tell about the origin of Khiva. Allegedly, the city grew around the well Hewvakh, with tasty and cool water. The well was dug by the order of Shem, the elder son of Biblical Noah. Today one can see this well in the old part of Khiva, Itchan-Kala.
Khiva - a unique city, rightfully claiming the title of "the seventh wonder of the world", thanks to its authentic atmosphere of the 'era of the beginning of time. " Most of the city of Khiva is similar to the open-air museum. And the nucleus of this museum - castle Itchan-Kala. It is inside this fortress concentrated all the architectural masterpieces of Khiva. Everyone who enters the fortress, are among the marvelous minarets, stone-paved alleys curves, leading to a madrassa with lacy rough mosaic of the ancient walls. This oriental tale! In 1990 the city was included in the UNESCO World Heritage List.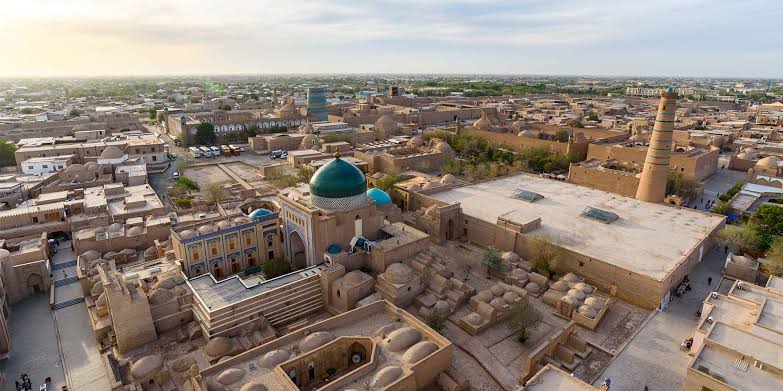 Khiva view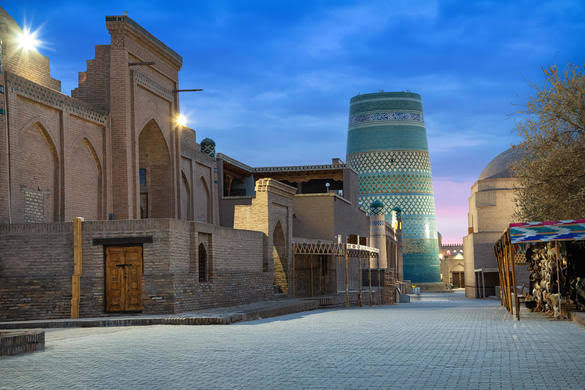 Walls of Itchan-Kala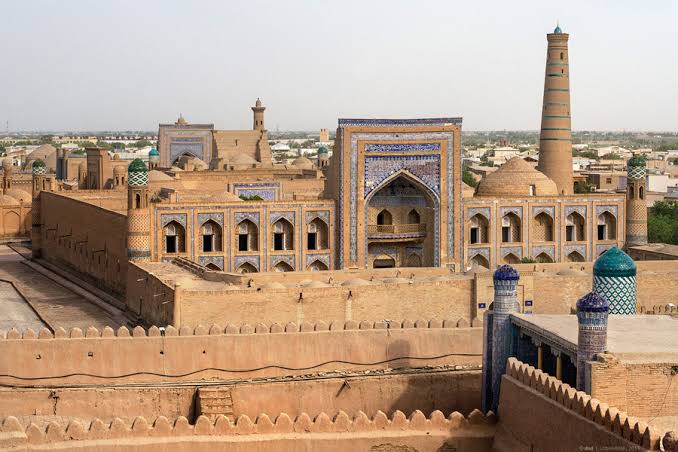 Muhammad Rahim-khan Madrasah
Khiva, one of the most noteworthy of the cities and towns of Central Asia, is situated on the left bank of the Amu Darya in the southern part of the modern region of Khorezm in Uzbekistan. It is a unique monument town, completely preserved in the cultural style of the region. In 1967 it was proclaimed a town-reserve and since 1990 one part of Khiva — the Itchan-Kala — was recognized by UNESCO as an historical monument of world significance.
By Nurbek Olloyor