Lebanon will hold a much anticipated parliamentary election on Sunday, May 15. After a successful expat vote on May 6 and 8, there is a unique opportunity for the two-year-old opposition movement - the thawra - to start unseating a political elite that has dominated, and destroyed, the country for the past three decades.

By Arthur Blok
The dozens of 'thawra'- opposition groups that have emerged in the wake of the 17th of October 2019 anti-government protests have shown to be unable to capitalize upon widespread public anger and frustration with the traditional political class.

Instead of a unified and coherent front and a start of punishing the current crop of politicians responsible for what the World Bank has described as one of the top three worst economic crises of the last 150 years, Lebanon's political opposition is, in fact, still mostly scattered. It remains a considerable challenge to break the slim majority of the Iran-backed Hezbollah and its allies coalition.

But it is not impossible. Nothing is in the land of the cedar.

The Lebanese are very angry and frustrated with the lack of public services and the hardship of everyday life. From an electoral perspective, it must be said, some changes for the better have taken place—for example, the record number of women on electoral lists in 15 districts.

Some 15 percent of the 1,043 total candidates are, in fact women, compared to 11 percent in the 2018 polls, including new and old faces, members of established political parties, and opposition groups.

The number of women running varies across Lebanon, with the highest concentration of candidates being in Beirut. In Beirut I, women make up 29 percent, and in Beirut II, almost 24 percent. In nine other districts, they are between 10 and 20 percent of candidates. Women are least represented in Baalbek-Hermel and Saida-Jezzine (in South Lebanon), where they only make up 7 percent of candidates each.

Unfortunately, running for elections in Lebanon is more complicated than you think. This is particularly true in Southern Lebanon, where parties like Hezbollah and Amal and affiliated candidates run the show. Intimidation and threats towards people who dare to challenge them are daily bread.
Hania Zaatari mechanical engineer, who works as head of department permit and control ministry of Industry Saida, was brave enough to step forward. When Lebanon slid further into crisis and economic decline, Zaatari became politically active locally.
While expressing her anger on the streets at the October 2019 protests, she connected with a group of like-minded individuals and engineers in Saida (Sidon). She co-founded the movement: 'Ana Moustael' meaning 'I am Independent' in Arabic.
The group named and shamed corrupt practices in their district (Saida - Jezzine). They drafted a list of the ten most corrupt places and rules in their community. Within no time, they connected with similar groups like 'Alli Sawtak' ('raise your voice) on many issues that need to be addressed urgently.
"That is how I ended up on the electoral list of the Saida district. A city with no real opposition and many things need to change to make everyday life better for the people radically", said Zaatari, who has 'no fear' of the political elite she proudly emphasizes.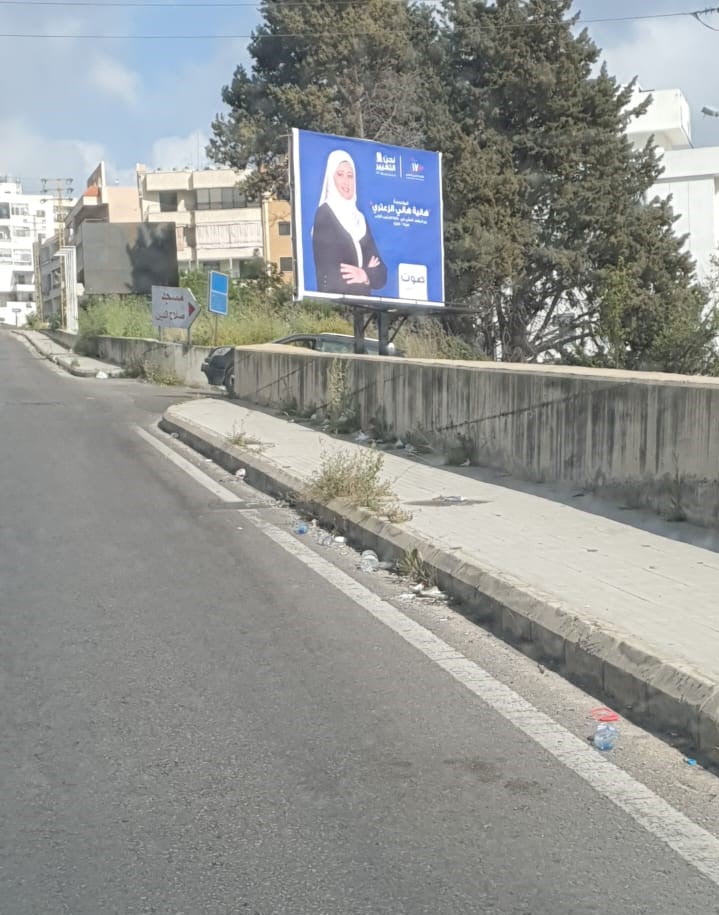 "I was endorsed by big movements like Beirut Madinati and was like: let's do it. I have nothing to hide; why not? It is time for alternatives: why re-elect a Member of Parliament (MP) who did not do anything for his district?"
One thing is essential for her: accountability for the government and MPs. "That is missing in Lebanon. There is no accountability in this country for anything. Corruption is everywhere: money is spent, but on what exactly?".

Another brave woman affiliated with the thawra is pediatrician and pediatric cardiologist Rania Bassil (MD), running for the Byblos - Kesserouane district. She started initially on a social level by helping two Beirut-based NGOs: HeartBeat at Hôtel Dieu (helping kids born with congenital Herat malformations) and Rémy Rbeiz Young Heart Foundation (spreading awareness about sudden cardiac death).

Bassil participated in a national campaign called "survival chain partners" and helped distribute an automated external device to give electric Choc to save lives. "The intention was that this machine should be available in all public places, but because of the usual failure of the government, we raised funds to donate them to many locations all over Lebanon."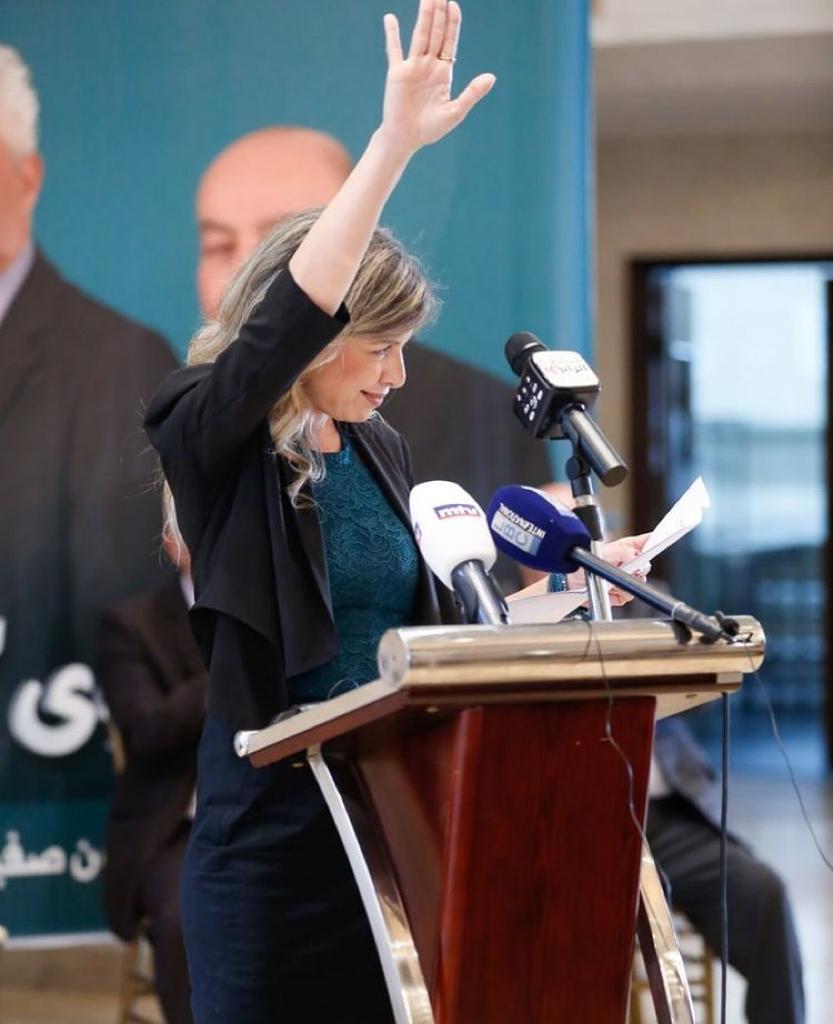 "My social activism turned into political activism. I am a member of the executive committee of the multi-sectarian part Sabaa party, and I ran in the parliamentary elections in 2018. Still, I did not make it to parliament", she continued.

After the August 4 (2020) blasts, she was determined to run again and do what was in her power to get the corrupted gang of crook politicians out. Bassil says: "Up until this day, there has not been any accountability, and the ones who demand justice are being intimidated and targeted by the political elite. It is a shame."

Hezbollah and Amal
The size of Hezbollah's membership (numbering tens of thousands) guarantees that its candidates will win seats in parliament. There is unease over possible low voter turnout from its broader Shia support base despite this.

Hezbollah hopes for mass participation in the elections. It needs its supporters in the relevant constituencies to help elect candidates belonging to its struggling ally: the Free Patriotic Movement (FPM) of Gibran Bassil.

The name of the FPM chief became synonymous with corruption and theft of public funds. He is the foreman of a corrupt clan of Christian leaders who brought Lebanon down.
It's unclear if Nabih Berri's Amal Movement can secure its traditional seats at the election. Hezbollah's factions can be expected to vote dutifully, but many Amal supporters may choose to stay home. Popular support for the so-called "Shia duo" of Hezbollah and Amal has been declining for several years, mainly caused by the economic hardship that escalated in 2019.

The narrative of the continued resistance against Israel carries little weight when Shia breadwinners struggle to feed their families. Skyrocketing crime rates in Beirut's predominantly Shia-populated southern suburbs became everyday bread. Armed robberies, shootings, burglaries, and car and motorcycle thefts. Residents are fed up and declare publicly not to vote for either Shiah-dominated party.

Lebanese Forces
The only traditional e party expected to increase its parliamentary presence seriously is the Christian Party (LF), headed by Samir Geagea, especially since its chief rival for the Christian vote, the FPM, is predicted to take a severe hit at the polls.

It is expected that the battle in the main Christian districts will be between the LF and thawra candidates. In a clever strategic and anticipated move, the LF joined forces with various NGOs, opposition movements, and new independent candidates in the districts they participated in.

The District of Metn (north of Beirut) is an excellent example of this cooperation. The LF-list, chaired by former Information Minister Melhem Riachi, made a coalition with Mustaqaloun ('Independent') and Yes Lebanon. Two NGOs fight against corruption and social justice for all Lebanese in the country.

Riachy is known for its strategic diplomatic and progressive approach to political challenges. He was the one that initiated a reconciliation between the FPM of LF in 2016. Both Christian parties were not on good terms since the end of the civil war (1975 – 1990) when, during the last phase of the war, they fought a month-long battle with many casualties on both sides.

Riachy was the one that brought them back together. After the successful reconciliation, Riachy became the information minister and advocated dialogue to resolve Lebanon's political standoffs.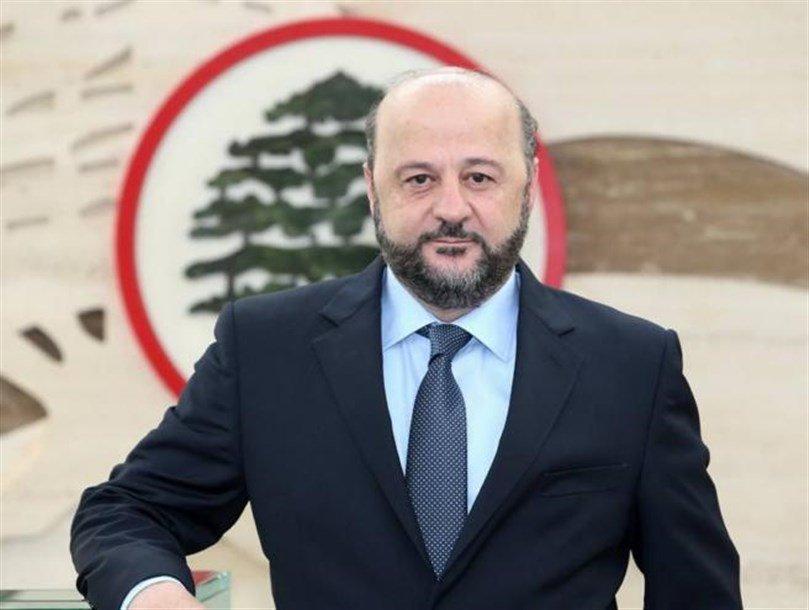 "We are open to working with every party, movement, and individual who wants Lebanon to be a better place. We have to take Lebanon in the process of 'useful neutrality' about regional conflicts. We cannot have a foreign agenda being executed here. Neutrality is the only way to bring back stability and prosperity."

Riachy's does not mean neutrality in peace with Israel: "It does also not mean to fight with them on behalf of other countries. We have to stay far from war and remove the Lebanese turtle from the road of elephants."

In his vision, Lebanon could play a pivotal role in the region. "We could be a regional platform for negotiations and dialogue between nations and people. Except for the Palestinian – Israeli dispute, we cannot be a referee between them. That is not up to us; we are on the side of the Palestinians."

Silence
Rania Bassil emphasized that once elected, her party is planning on being silent on any significant file in the country: "We plan to raise our voice inside the parliament on every major issue and work to build a solid non-religious state, both civil and military, with equal rights for all."

About Hezbollah, she is crystal clear: "We will sit at a table with them and negotiate its arms so that all war and peace decisions are taken only by the state. We are with the rule of law and accountability. All (former) politicians and civil servants should be held accountable for any corrupted action they took and brought Lebanon to what it is today."

Hania Zaatari could not agree more: "Simultaneously, we need to tackle our economic challenges and modernize our institutions. We need a country with a working system. Nothing is functioning now. To reach that, we need to work together with other opposition parties. That is the only way forward indeed."
Lebanon's parliamentary elections are scheduled for Sunday, 15 May. It is the first time the Lebanese will head to the polls in four years. The polls are open from 07.00 AM to 07.00 PM.