From my personal perspective and experiences , I would say that learning from our mistakes and network advises and recommendations boost our endeavor to overcome all challenges. It is with no doubt that mastering your strength areas will help you focus on its development and achieve your optimum performance.
By Emile Fakhoury
In these challenging times, more than ever, the project performance in a lean environment is what most project professionals and businesses aim to reach and achieve to win the competition.
From the Yerkes-Dodson Human Performance Curves, we know that stress can sometimes initially help your performance, to keep you in the mid-range of the curve and balance between calm and distress.
Too much stress can decrease your performance and too much calm can kill your focused energy.
The key to success is always the balance.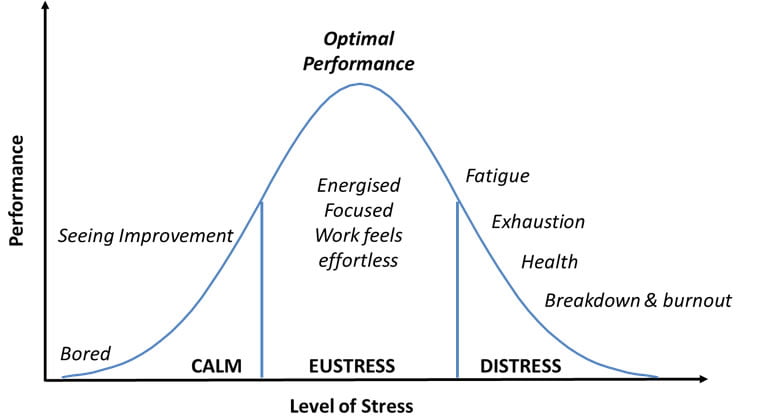 My fear is that this wonderful unleashing of potential will be smothered and extinguished by those who prefer process over outcomes. We often forget that processes are made by humans for better and leaner outcomes and can be over-ruled and changed to suit our needs.
I recapitulate through my experiences tips for dealing with projects to deliver best performance:
Authority:
Decentralize decision-making and authority.
Project professionals should be the closest geographically as much as possible to their clients for project optimum performance. This help close time zones gaps and cultural differences in many instances.
Accountability:
Hold teams accountable to deliver solutions.
Through accountability, we can measure achievements and project progress and decide to take needed action to keep on the track.
Innovation:
Experiment with new solutions to resolve problems.
Complex times demand creative thinking. Thinking and acting traditionally will bring traditional or same results. It takes both courage and experience to unleash the innovation and try new things.
Governance:
Ensure that good governance balances the need for crisis response with technical knowledge.
Acting proactively to urgent demands will gain your client's trust and exceed their expectations.
Good governance help you perform better when it considers urgent demands management.
You need to prepare and work with your organization to make it happen.
Trust:
Unleash and trust your team, fail fast and win fast.
You need to fully trust your team to deliver, even if failure occurs, the team members works together to recover it. This helps strengthen the trust inside the team.
Communication:
Communicate, communicate and communicate some more.
Communication is key to project success and it needs to be managed transparently and efficiently.
Set up the rhythm and follow your stakeholder's feedback, engagement will help you know your stakeholders and learn to manage the project objectives.
If managed properly and regularly will support your project performance at all levels.
When delivering any complex change, project professionals should remember that successful, sustainable and resilient projects are those that put strong relationships at their heart.
Emile Fakhoury is a Project Manager Professional working in oil and gas and power generation industries. He publishes regularly on corporate matters at The Levant news.