I am an ordinary young man, my great hobby is travelling. I am at the age of 35 and I have visited more than 50 countries all over the world so far. Recently I have visited Uzbekistan – the pearl of the East. Here I would like to share my impressions on the country, as well as my observations of the official visa granting system in the country.
As of February 1, tourists from 45 additional countries will be able to travel to Uzbekistan for 30 days without a visa. The grand opening continues in Uzbekistan with the granting of visa-free access, for up to 30 days, as of 1 February 2019 for travelers from 45 countries. The visa-free expansion was announced on 5 January 2019 by the President Shavkat Mirziyoyev and it follows other moves to open the country to tourists and investors alike.
There used to be some obstacles in Uzbekistan's effort to liberalize its visa policies. In December 2016, as Mirziyoyev formally assumed the presidency, he issued a decree that was set to roll back visa requirements for a number of countries. The surprisingly rapid opening, however, was within a month dealt a devastating blow: A new decree in early January 2017 punted visa changes to 2021, including not only expansion of the visa-free list but also an electronic visa system.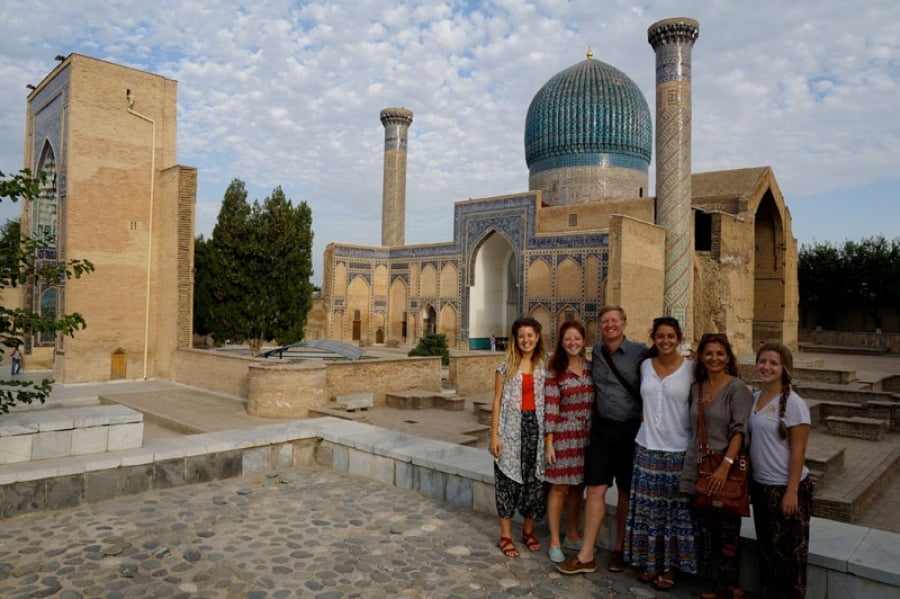 As of 10 February 2018 citizens from seven countries – Israel, Indonesia, South Korea, Malaysia, Singapore, Turkey, and Japan – were given visa-free access up to 30 days. Uzbekistan also, at that time, simplified visa procedures for citizens of 39 countries including those in the European Union, many in East Asia and the Middle East, as well as India and the United States by removing the requirement for a voucher or letter of invitation and shortening the timeline for issuing a visa. The introduction of an electronic visa system was also promised in July 2018.
In March 2018, Uzbekistan abolished visa requirements for citizens of Tajikistan – an important step in the rapprochement between the two countries that has been a core effort of the Mirziyoyev's administration.
In mid-July 2018, Uzbekistan introduced an electronic visa system as well as a scheme allowing visa-free entry for up to five days while in transit for citizens of 101 countries. And in October 2018, French citizens were given visa-free access for up to 30 days.
This year's leap forward on the visa liberalization project features the introduction of visa-free travel, for up to 30 days, for citizens of 45 countries as of 1 February plus Germany as of 15 January 2019. In addition, the list of countries whose citizens can apply for visas electronically has been expanded by 76 countries.
All these have been an effort from the President Shavkat Mirziyoyev's government to create favorable conditions for the development of tourism for the country. Uzbekistan is a wonderful country, we had the opportunity to drive through The Silk Road right into Uzbekistan and we can't believe it is still not yet among the most popular places to go. We suggest you to really consider a trip to Uzbekistan before it gets crowded! As of 8 January 2019, Uzbekistan introduced a brand new visa-free regime for 45 more countries.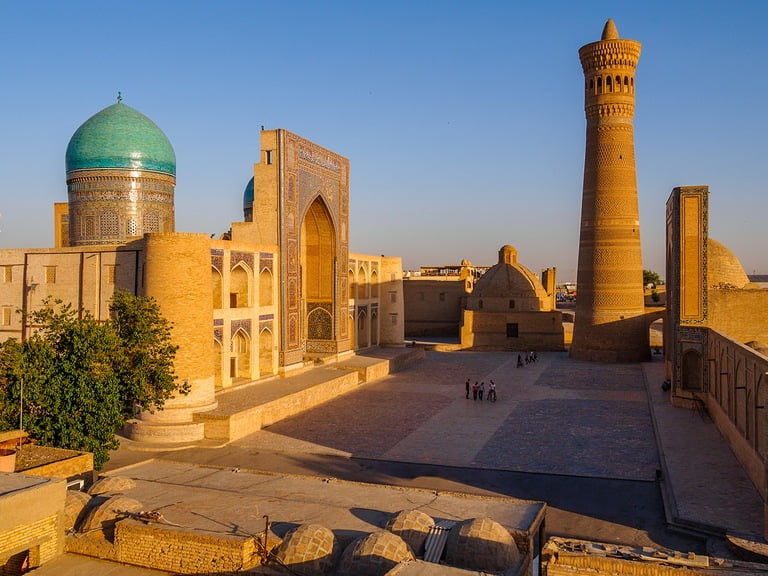 So what was Tashkent like? Considering the fact that it is a popular tourist destination, both from scenic and historical points of view, a lot has already been written about its various monuments and attractions. As such, I'd rather stick to my own observations about the city in this travelogue.
Uzbeks, in general, are very helpful people. They'd go out of the way to help you with directions, advice and anything else that you might ask for. Ask any passerby for a direction, chances are high they won't understand your language. But, they'd be quick to open up the translate app in their phone, and ask you to speak to its voice input.
During my visit, the Navruz (a spring festival which celebrates the start of the Eastern new year) decorations were still intact around Tashkent. Generally speaking, Tashkent is an oddly green city – keeping in mind it is the capital of the country and the seat of almost everything important is over there, the number of trees is fairly high. It was easy for me to walk around the city and not feel tired, all thanks to the clean air and consistently pleasant April weather.
Tourism has a big role to play in the Uzbek economy. The country contains various historic sites, and is the birthplace of Tamerlane as well as the first Mughal Emperor Babur. More importantly, Tashkent itself lies on the historic Silk Road.
All of this has prompted the government to focus heavily on tourism. There is an electronic visa system that works only for tourist visas. I addition to this, you can easily grab a tourists' flyer from any hotel's lounge in the city. Such flyers contain a good deal of info related to important places to visit, things to do, etc.
Sherzod Karimov