Image credits:
Dutch business tycoon Michel Perridon (in the middle), together with the players of Bin Drai. The winner of the season's opening final.
What do polo, Bugatti, champagne, caviar, and Dubai have in common? This extravagant mix was offered to a VIP selection of guests at the season-opening Polo Cup Final at the Dubai Polo & Equestrian Club (DPEC) on Saturday. DPEC (and its developer Emaar) sealed an exclusive partnership with Perridon Holdings that, once again, demonstrated what luxury and exclusive events are all about.

By Arthur Blok
An exclusive gathering it was indeed. A season's opening like never before: Bugatti's at the club entrance, on the polo field, and next to the spectator's lounge area, where bubbles flowed freely. Not to forget the elegant and graceful sound of live violin music in the background.
VIP guests from all over the world gathered. From The Netherlands, Switzerland, and Brazil to local dignitaries. All were present to see four teams battle for the season-opening final match and to be seen in their designer outfits. And of course to take some selfies in front of the Bugatti Chiron and the Stelvio 5.

Michel Perridon (founder and chairman of Perridon Holdings) selected six Bugatti's from his private collection on this warm Saturday afternoon at the DPEC. He is among the Netherlands' most successful businessmen of the past 25 years.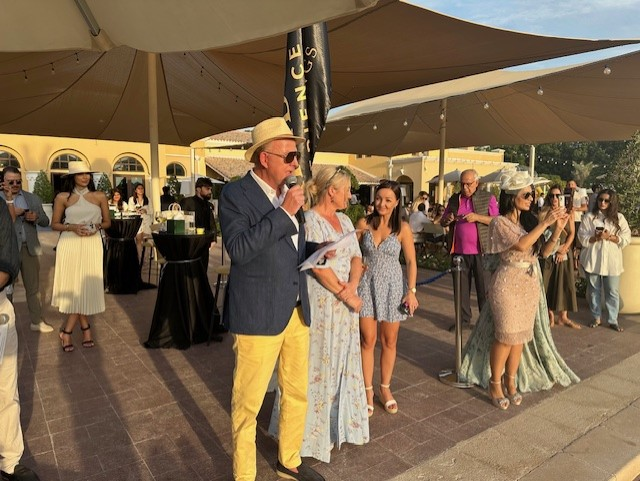 "Our journey with Emaar is the beginning of an even more symbiotic partnership. I have always been enamored by the power and elegance of Bugatti, a brand that traces its origins back to the world of horses", he said.

He also praised the rich history of Polo, which originated in Persia as training for the Empire's army cavalry and emerged as a sport sometime around 600 B.C. It is one of the oldest recorded sports in history and is called the Sport of Kings because it became the national sport of Persian nobility.
The combination of Polo and Bugatti is very natural, explained Perridon, especially when one looks at the Bugatti family history. Founder Ettore Bugatti, was not only a lover and breeder of horses but also a collector and designer of carriages and harnesses. He spent as much time as possible on horseback at the Bugatti's' domain in Molsheim (a village in France). He even welcomed his guests from the horse.

Perridon: "Even his factory gates were designed so he could ride through the halls on horseback." In that perspective, polo is the perfect confluence of horsepower and heritage. In 1908, Ettore Bugatti designed and developed the Bugatti Type 10, his first ever car produced. It was equipped with a 4-cylinder engine capable of producing 30 horsepower.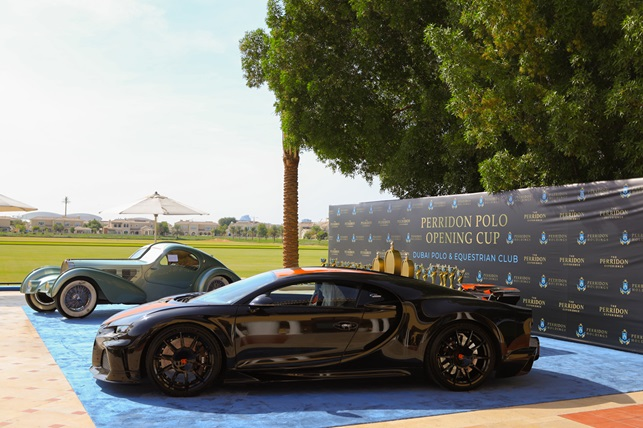 "Think about that for a second. What a sharp contrast with the latest models, like the Chiron on display here that reaches 1600 horsepower. Imagine 1600 horses on the polo field behind it. All under one hood. What an evolution", the Dutch business tycoon added.
Perridon Holding became a household name in the UAE for its ultra-luxurious real estate ventures. The chairman made it his mission to launch a highly-anticipated Bugatti museum. A first-timer in the world of this coveted brand.

Perridon: "Bugatti is much more than sportscars alone. It has a legacy that even includes top-notch furniture and sculptures. It is a synonym for fascinating richness and diversity. I am passionate to share this unique story with the world."