Six months after Russia launched the invasion of Ukraine, Kyiv seems to have significant leverage over Moscow. Ukrainian leadership continues to issue ultimatums to the Kremlin, while Russia keeps demonstrating that it takes Ukrainian threats seriously.

By Nikola Mikovic
Shortly after the Russian military debacle near Kyiv in March, the Kremlin started threatening to strike "decision-making centers" in the Ukrainian capital of Ukraine and launched an attack on Russian territory. Ever since, Ukrainian Armed Forces have hit numerous military and civilian infrastructure facilities in the western Russian regions of Belgorod, Bryansk, and Kursk dozens of times. The Kremlin never retaliated.
Ukraine has recently started attacking Crimea, despite Russia's offensive threats that proved to be empty rhetoric. On August 23, Ukraine's President Volodymyr Zelensky threatened to strike Russian territory if Russia bombed Ukrainian cities during the Independence Day celebration that the war-torn country marked on August 24.
It was the third time that Zelensky issued an ultimatum to the Kremlin. On April 17, during the battle for Mariupol, he said that negotiations with Moscow would end if Ukrainian Azov fighters were killed. The Kremlin-backed down. Hundreds of Ukraine's controversial Azov Regiment members were "evacuated" to prisons in the self-proclaimed Donetsk People's Republic. They were not killed. Moreover, some of them were later exchanged for Russian prisoners of war.
On April 23, Zelensky said that Ukraine would suspend talks with Russia if Moscow held a referendum on creating the Kherson People's Republic. The Kremlin-backed down again and gave up its ambitions to develop another Russia-backed entity on Ukrainian territory. Instead, Moscow allegedly plans to hold referendums in southern Ukraine's regions of Kherson and Zaporizhzhia on joining the Russian Federation. However, it is still highly uncertain if plebiscites will ever occur, especially since Ukraine is reportedly preparing to launch a counteroffensive in the country's south.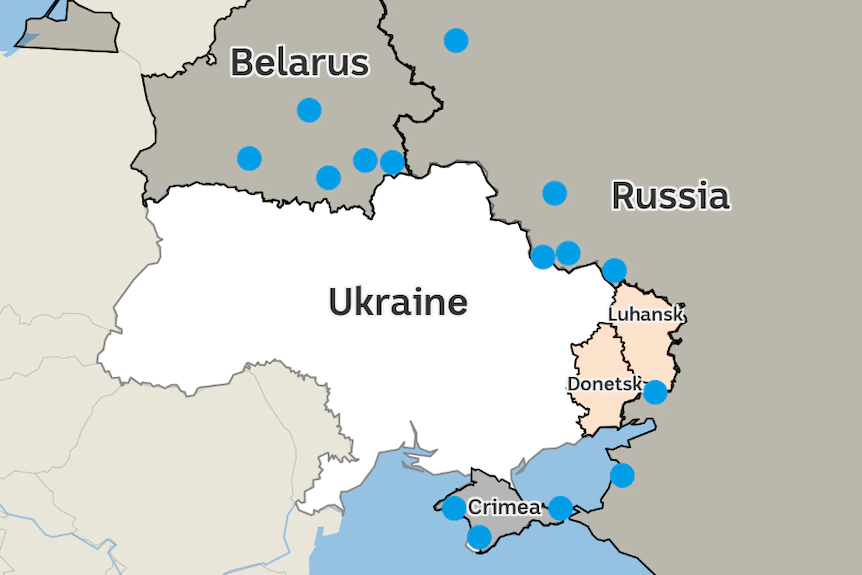 Finally, on August 22, Zelensky emphasized that there would be no negotiations with Moscow if Russia tried capturing Ukrainian soldiers in Mariupol. Since the Kremlin proved very cooperative regarding Zelensky's ultimatums, Ukrainian troops may never be pushed.
Indeed, Volodymyr Zelensky, rather than Vladimir Putin, seems to pull the strings in the Kremlin. Moscow desperately needs negotiations with Kyiv as part of its exit strategy, given that it has become clear that Russia cannot win the war. However, Ukraine refuses to negotiate until Russia withdraws all of its troops from the Eastern European country, but the Kremlin continues to follow Zelensky's instructions.
At the same time, Russian leadership keeps demonstrating its incompetence and impotence after the murder of Dariya Dugina, whose father, Alexander Dugin, is a far-right ideologue; Russia accused Ukraine of carrying out a car bombing. But Moscow has neither designated the Security Service of Ukraine (SBU) as a terrorist organization nor retaliated in any way. Such a Russian approach is very similar to a political "strategy" that Iran is using against Israel. Tehran, just like Moscow, constantly threatens to destroy its archenemy. Still, it never thoughtfully responds to the Israeli killing of Iranian scientists in the Islamic Republic and military commanders in Syria.
Therefore, Olexiy Arestovych, an adviser to the Ukrainian president's chief of staff, was right when he said that Ukraine is a "new Israel." Kyiv, backed by the United States, has already started implementing the Israeli strategy of assassinations. The Jewish State has been assassinating Palestinian military leaders for years, while "new Israel" has started killing those it considers to be colored in south Ukrainian regions occupied by Russia.
On the other hand, the Kremlin carefully tries not to cross any of Zelensky's "red lines." Even though on August 23, Ukrainian artillery hit the administration building of the head of the self-proclaimed Donetsk People's Republic, Russia still hesitates from striking "decision-making centers" in Kyiv. Moscow can now use another excuse not to fulfill its promise and bomb administrative buildings in the Ukrainian capital. Through the mouth of its propagandists, the Kremlin is expected to say that "Russia does not want to be like Ukraine" or that "there is no point wasting missiles on empty buildings."
Due to such an approach, the Kremlin risks destabilization at home. There are already signs suggesting that Russia could soon face dramatic turbulences. According to Oleksii Danilov, Secretary of Ukraine's National Security and Defense Council, Russia's Federal Security Service (FSB) is expected to organize a series of terrorist attacks in Russian cities with mass civilian casualties.

In his view, the Kremlin reportedly needs such false flag operations to declare a nationwide mobilization. In reality, the SBU, rather than FSB, would benefit from the potential assassinations of various Russian political figures. Since Russia did not respond after Ukraine allegedly killed Dugina, it will unlikely retaliate if similar actions continue. Consequently, the Russian population will feel demoralized, and public support for the so-called special military in Ukraine will decline.
In the Donbas, the locals are already tired of the war. Although some of them have started to despise Moscow openly, they know that Donbascannot – or does not want to – protects Donetsk and other Donbass cities from Ukrainian artillery. In the long-term, residents of the Donbas will cease to be loyal to the Russian Federation.
One thing is for sure. Even though Russia invaded Ukraine, Kyiv now has the upper hand over Moscow. Russia seems to be fighting the war according to its opponent's instructions. As a result, Russia could suffer a humiliating defeat in Ukraine. And such an outcome will undoubtedly lead to the breakup of the Russian Federation.