The-Yo-Yo-Affair-Or-A-Crew-Of-Six-Unemployed-Friends-Decide-to-Run-A-Shag-Xpress-with-A-Rear-Hatch-For-BJs-In-Beirut-1979
A-SHORT-LOOP-IN-ONE-ACT
By Talal Chami

-PART I-
She hated Jazz but budged in the middle of a fuck. She would turn the volume up and tell me that the music drove her nuts. Little did I know, back then, that that cigarette would plunge upon the bubbling sidewalk that afternoon, like a zeppelin in flames, and smash what was left of a line of symmetrically-aligned ants on their way to an undisclosed location. My companion threw herself onto her seat, threw her bag onto the back seat, shifted her weight multiple times, and finally sat straight up, looking ahead. She said after a calculated pause: You can go now. I drove my Rover-like I stole it -as my little victims were dispersing, in considerable confusion and random fashion, next to me. The sandstorm I left behind grew taller than the lamp posts that dotted the long street, above the loud voices of Turkish soap operas actors bombarding outlines from arbitrary TV screens in unsystematic houses. All in vain. Who cared? The shadows of that afternoon street were eating up silhouettes, and those silhouettes were forming in surrounding walls and facades in a fatuitous manner. We knew each other from high school, and the last time we spoke over the lines, she needed my expertise with some issue related to an inheritance. An issue like any haphazard issue we never spoke about. She found pleasure in random talk and random acts. She once told me that it was more meaningful to justify her demand to see me than just saying what she wanted right away. A modus operandi, so to speak. As I drove past flower shops and pharmacies, lingerie stores, and sex toys swaying like giant bait worms on display, I thought I should get a dog and maybe a girlfriend, for all I know. -A way of mending up my lonesome act, and one or two sad Beirut afternoons, while at it. And maybe why not get a real job. This business of random projects and freelance writing was getting on my nerves. The job wasn't, but the pay was. Truc macabre. She was gorgeous-looking, the girl you want to hit on and do from time to time. She was unquenchable, hard to stop once in, and her demands grew more assiduous as our afternoon escapades became more regular. She said: Stop the car. We sat there in the middle of nowhere. Monk was in a state of total rapture. And so were we. We embraced each other in a sudden act. She was young. I was tired. But her resolve and my obvious turn-on made the entire undertaking more persevering. It made her go down on me endless times. She sucked my carrot-like every time, with the same drive, craving, accidental, haphazard, and mechanical enthusiasm of a woman with a pre-determined purpose. To fuck and get fucked. Random characters/strangers in the distance did not deter us from this public act of yearning for gratification. They kept looking as they fell trapped in a vicious cycle of codependency between spectator and spectacle bred by garish iconography taken sincerely. Out of a sudden, she giggled -and for no particular reason. She grabbed my handle for reassurance. She spat at it multiple times; my face was all over the ceiling and the windshield, roaring like a wounded lion, like a man who had bet his life saving on a second running horse in the races. Caterina was an opera addict; I was a jazz freak. She loved books and Italian cuisine: She was an expert at Pasta Carbonara. She'd cook the pasta in salted water and cook some tomatoes in a large skillet over medium-high heat with olive oil and often stirring until it slightly softened for around three minutes. She would then add some shallots and cook, stirring until the shallots and tomatoes softened for the same amount of time. She would then add the garlic and some natural herbs and finally bring it to a boil. Once done, she would blend the mix using a hand blender –no wonder she was good at hand jobs and stirring in pasta, for Christ's sake. Later, when I asked her about her obsession with the dish, she'd say Buon appetito! è delizioso. That day she was draped like a mannequin in a display window. She wore a horrible dress. Stained with dark spots of coffee that did not taste good, which she had early in the morning. She played it by wearing no makeup, a loose-fitting vintage dress, and her regular flat green shoes. She always wore green shoes. She squashed gum behind her front teeth. Her fingernails are in double-decker red. Her earrings scintillated an assortment of a spectrum caused by the light diffused through the silver clouds, bouncing off strategically located car handles in car doors. I thought to myself: What a lucky bastard! As I pulled the metallic cold through my nostrils and a line or two of blow coke. We took a moment. We did not say much. We did a line or two of coke. Had some smokes. We waited the time it took for a cigarette of three to four inches in length to burn down onto a memory. She squeezed my carrot with her free hand, thinking maybe she would make it spill by way of her magic. She was in her late thirties and was assailed by a huge range of regrets. Assaulted by a series of failed relationships. In that very instant, she tried desperately to project a cheerful air: I think I am in love with you. Dogs and birds were leaping from one tree to another undetected. A truck is macabre. She looked out the window, and I pretended her say something in French like, On a froid. On est seuls. Mais au moins, on sait où trouver de la chaleur. She looked back at me for an entire minute. Uninterrupted. Gallant. And noble. The emotions she had stirred were exactly where we had left them. Unnoticed. I was making a much-needed escape from my trivial life, trying to reconnect with it. It was a favorite pastime. The way of a dog, astray and awry, one afternoon in the city. Brave enough to shout out his fears in public. Freud would have laughed and probably joined in. It's funny, but now that I think about it, the older man did flash in my memory a couple of times every time while at it. I would picture him in that coat, with the classic white beard, all cracked up coke-high and murmuring to himself: Truc macabre. Turn up that Monk shit; I imagine he'd say. A few minutes had passed when I detected her stripping from waste down to my right. She looked strikingly eye-catching. Her shadow made a regal comeback as her hair swayed in all directions. I was a bohemian in my final act; she was Lucifer desperate for more. She came out of her apartment building in haste. As she opened my red Rover Mini Cooper door and got in, I threw my halfway consumed cigarette out the window, which I had lit a few minutes ago for convenience, as I listened to Monk Live in Paris, 1965. She was only fifteen and had the tallest legs to stroll with. A walking Twin-Towers. She was a yo-yo with a deep groove and attached to my index with a see-through, transpicuous, and thin string a la Mario Puzo. Only she spun alternately forward and backward –instead of downward and upward. I used to unwind and rewind the string with a flick of my wrist –as it pleased me. And I did all that often. I called it the yo-yo affair. She was a fuck-prospect, for all I know. She was a bitch on the run. And I was a mutant gorilla on the loose. There was something peculiar about her cheeks. Her buttocks: Oven-hot and almost as if freshly made. Oven-fresh. I used to love her tasty arm on my face and lips when she slept over. Her unusual recipe of the Pao de Queijo was my all-time favorite, and she was a master chef of the cheese bread par excellence. A love-affair. And she had an unusual and sporadic sex appetite that was uncommon and rare. The least I can say about her now is that she was rude and insolent with a whole array of bad manners to account for. A spoiled brat. She always got what she wanted. Her daily impertinence and rude behavior were a daily affair. A daily-act. Typical of her on a Monday morning and salient on a Friday afternoon. A week-long attitude backed by the long-lasting reputation of a business family she belonged to -with a reputation for impertinence, impudence, and arrogance of their own. "He's got a lot of cheek to say that to me!" She said. The Westy camper was swooshing like a washing machine with Little Sunshine and me inside. She sat on me for hours but looked at me in one Trevi-Fountain second and said: A female elephant may physically encounter hundreds of other individuals in her daily range. The individuals she meets will be related to her by different degrees and known based on the frequency. The quality of their previous meetings and these factors will shape the nature and define the form of the relationship. An adult male, too, may meet and interact with hundreds of different individuals daily, though his age and sexual state may temper the type and nature of his relationships. Some of the calls elephants use are powerful, low-frequency vocalizations that carry over long distances. Elephants can recognize the voices of hundreds of other elephants from up to 2 kilometers away. That elephant-man returned to his resting cave when he entered that hospital's elevator in decay and pressed the second floor. As he went up, he pointed the gun's barrel to his chest and shot himself to death. A truck is macabre. The elevator gradually came to a stand-still. A random nurse with a random smirk directed her left arm slowly towards that broken door and opened it abruptly as the man slid on the back mirror, leaving a red-velvet blood stain mark-patent on the surface, which reminded me of when I was little. I used to love sliding on the living room polished marble floor in my socks and falling over -head first and cracking my head open while at it. The smell of blood gave me shivers back then. And it still does. I was a mutant gorilla on the loose. I was a cowboy on the run. A brutal memory. A few paramedics rushed to the scene. The truth is I was waiting for a cousin of mine –who had broken what was left of his already broken nose an hour earlier, trying to fix his TV antenna on top of his apartment building's top floor and skipping random sharp-shooters while at it. The poor chap fell head first and smashed his broken nose on the pavement. He was busy trying to impress some foxy nurse with a gorgeous-looking rack and with an absurd, made-up argument: That the blasting noise of the trembling bullets that hit his and other apartment building rooftops reminded him of Monk-Live-In-Paris-1965. A repertoire-macabre. He never liked Jazz, for all I know. This old chap was a movie-theatre ticket clerk with no real purpose in life except to collect tickets and to pick up randy whores on the loose whenever he could afford it. He had no style. No swagger. Let alone Mojo or some. He was a random man. A Beirut bastard. So, to speak. Of many, the city despised and abhorred. I parked my rover not far away from that Volkswagen camper of 1966 with a flashy neon light on top that read: Hot Prices in a fireball and a front-side plate that read: I love sex, just for kicks. You could not miss other highly visual signs/stickers such as: Relax, sit on my face, motherfucker! Or Eat-Sleep-Kamasutra-Repeat, or my preferred choice: Sex is like snow; you never know how long it will last or how many inches. I Michael-Jackson my way to the halfway open camper door in the penumbra. A cool-act. I wore my hair a la Capone just for kicks. A manly act in 1976. It was more like a fashion statement if you know what I mean. Then I thought to myself: What a sexy-looking machine that was. A Pick-up Westy of at least 11-windows or some that you could easily call a Bully. Little Sunshine-Vanessa-Fay-Rebecca-Carmen-Amar-Sam-Gina-Tala-Nina-Toya-Orly and Tracy were all inside with legs spread open. "Spread a little more love! Come on! And don't be shy about it!" Joujou, the camper-pimp said. Of course, he meant, ladies, it's time you show off your strapless cap. Your strawless lid. It is truly dreadful. A queue of late movie-goers and militiamen shuffled in and out of the line to smoke some Jimmies, on an adjacent sidewalk, just for kicks. For a Trevi-Fountain second, that Bully of a camper looked more like the Holiday Inn in flames when first hit, early on, on the eve of the Civil War. A conflict-landmark.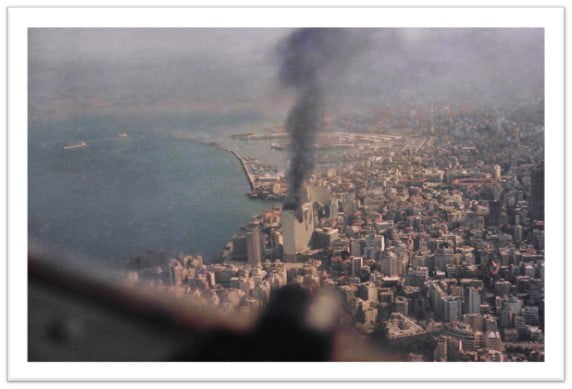 Some chap in green was swaying by the rear hatch: Blow jobs were a standing affair. And expensive ones too. He had his bacon bazooka inserted through the hatch, and a gorgeous-looking Chiquita was taking good care of it, if you know what I mean. A manly-act. "Check the menu, man." A voice behind me said. I was randy, and so I did. I ordered a Doggy, The Om, A G-Whiz, and a few Magic Mountains and topped them all with the Pinball Wizard. Wine-a-Go-Go was on the house, so it sounded like a good plan to save the night. Little Sunshine –my night-pick, was all I could afford that eve. She reminded me of Natasha, an old fuck-buddy from the college days, and so, all played down well. She mostly sat with her legs bent or leaning back on her hand and forearms. My starter act was The Chairman: A grinding position if you were after deep and abysmal penetration. Having your Chiquita kiss your shoulders and neck while you played with her nipples was an extraordinary act. I did that on multiple occasions. She looked me in the eyes and said: Comeme, Puto. She loved to speak Spanish while at it. A sexy-act. It made her randy. Of course, a sex toy made the whole experience worth the try. I loved manual stimulation. And so she did use one. Sex on wheels was electrifying. Unlike any other mobile experience, don't ask me why I do it. Sometimes a man has to do what he has to do. And have to go where he has to go. There is no point in arguing—that simple. I was a Rambo on the run: with a sex pistol on the loose. What a sexy-looking machine that was. Look at that: I heard someone say that Volkswagen made nearly 3 million Type 2 models during the 51-year production lifespan. Type 24 had a dashboard with a speedometer, warning lights for oil pressure, the main headlight beam, and indicators. The fuel gauge was an option. There is a release knob that activates 1.1 gallons of reserve fuel to be added to the tank. That one, in particular, had a middle seat which is relatively rare as most were removed to carry additional cargo. She circularly rubbed her strapless lid with some Thai oil I had in store, using her left hand, and sitting back in the bunker of her bed, with her cherry-red lips squeezing a complex, spicy, and fired-up Jimmy on the loose that looked more like a German Hindenburg caught on fire attempting to dock on her delicious lips. She did all that with the elasticity of a gazelle in suspicion of a fuck-up. Of an imminent death. A cruel act. She looked me in the eyes and said: I fucked six guys simultaneously last time. I don't know where this obsession with sex comes from. I am talking about my own. I guess, and irrevocably, Freud was so right. Life was built around tension and pleasure. And all that build-up of libido I needed to discharge, somehow. To release interminably. Curiously, she did not fuck me as much as I wanted to. She was more of a mouth-inserter, just like a baby who gets much satisfaction from putting all sorts of things in its mouth to satisfy her libido. She used to come to my place famished: And eat whatever she found in my tiny, little wagon with an engine. She devoured ravenously and greedily what was left of a turkey and mashed potatoes I had saved for a lonesome afternoon and drank up all the beer cans standing proud and eerie in the deep of my light box. She did all that with the motivation of a fifteen-year-old novice cheerleader. She sat back on my bunker of her bed and watched a silent black and white movie on an old TV set in decay, mute. A regal act. Worthy of a pictorial endeavor a la Salvador Dali. She was high. I was drunk. She loved to sit back in the bunker of her bed, spit at her strawless lid and scrub her strapless cap repeatedly, using her left hand like there was no tomorrow, and drink wine all afternoon and part of the night. And she did all that not far away from the Demarcation Line in the no-man zone. She was 15, and I was the luckiest bastard in West Beirut.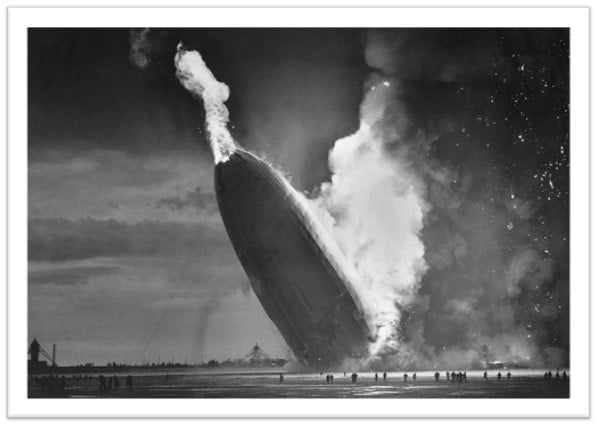 If you want to continue reading part 1, please visit the LEAVE-IT-ALL-BEHIND-FOR-A-LIFE-OF-SUNDAYS Vol. 1 section, at The Axles Of My Wagon Wheels..