An interview with a sci-fi colleague of ours at the other end of the world, Mr RiverFlow (河流) from China, chief editor of the "Zero Gravity News" sci-fi fanzine, which has been shortlisted for this year's Hugo Awards.
By Emad Aysha
Please introduce yourself.
"My name is RiverFlow. I have been organising the historical materials of Chinese university sci-fi clubs and fanzines, Chinese fandom.
I first came to know the concept of sci-fi writing after reading an introduction article by Baoshu(宝树) in the Chinese literary magazine "Literary Style Appreciation"(《文艺风赏》). In 2019, when I was searching for science and technology information on the official website of "Global Science magazine"(《环球科学》), I inadvertently turned to Liu Cixin's Ball Lightning(《球状闪电》) and began to create some sci-fi practice works, but only conversational, and I did not write after eight novels.
At that time, I had a severe stomach illness, so I wrote novels and poems to relax my mind, and at that time the pen name was "Running RiverFlow"(奔腾的河流). In May 2020, with the help of Chinese science fiction researcher Sanfeng(三丰), I started to contact the Chinese sci-fi circle, began to organise the historical data of the Chinese sci-fi fan community, and interviewed more than 80 Chinese sci-fi practitioners.
There was no same work in China in the past, and a group of sci-fi fans in "zero gravity"(零重力科幻)who gave me a lot of comfort and support during the process of my illness, so I wanted to do something for them, and I did not expect to do it now. I am an entry member of the "Chinese science fiction database"(中文科幻数据库), so I have been exposed to this article a lot, and the concept of science fiction writers is a little unsympathetic.
In May of this year, my body had improved to some extent, and with their support, I went to 16 provincial capitals in China to meet them. More than 300 Chinese fans, over 2,000 photos, which lasted 46 days (with a few days of rest in the middle), also called the "Chinese University sci-fi society visit and Research program"(高校科幻社团参观调研计划).
At that time, there was no platform in China for sci-fi fans to comment and feel themselves, so I started the "Zero Gravity Newspaper"(《零重力报》.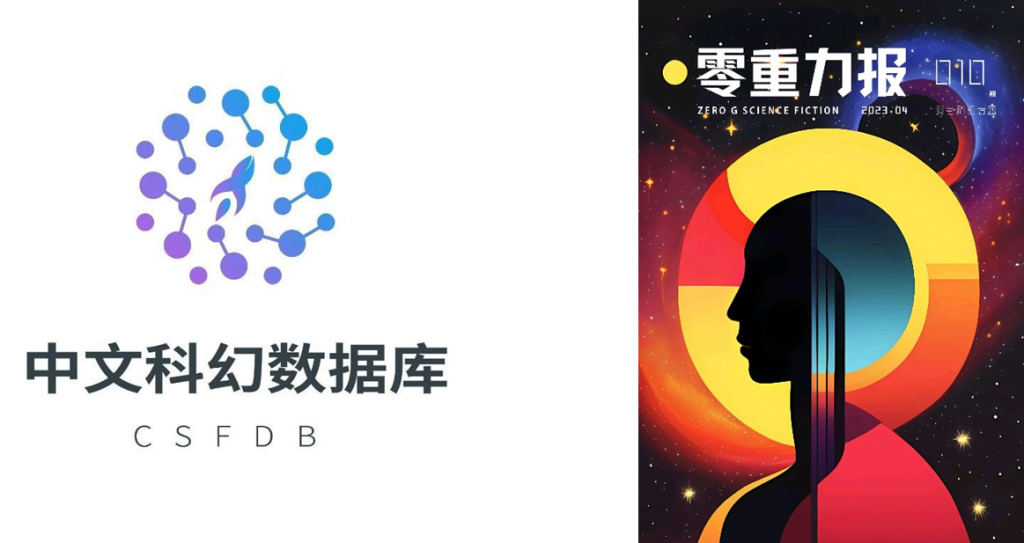 "Chinese science fiction database" and"Zero Gravity Newspaper" In April 2023, the special issue of "l with Science Fiction" will be published in two cases, including memories of more than 130 Chinese science fiction fans, with 420,000 words.
China still needs an official Science Fiction Writers Association. Still, there are "Science fiction professional committees"(科幻专业委员会) attached to the official platform, such as "The Chinese Writers Association"(中国作家协会) that added a science fiction professional committee in 2022.
In the next three years, they published some science fiction research papers in their journal "Science Writing"(科普创作). The most important is the 2019 "China Science Fiction Conference"(2019年中国科幻大会), where they invited many science fiction writers to come to China. Since then, numerous research books have been written, and initiatives have been taken to develop the segment further."
Future Map of Science Fiction Creation
"The second chapter of the Future Map of Science Fiction Creation, "The World Map of Science Fiction Creation"(科幻创作的世界版图), contains the introduction of science fiction in Britain, the United States, Russia, Italy, France, Japan, and Arabia.
I had the honour to participate in writing the book "The Future Map of Science Fiction Industry". I introduced the situation of international science fiction exchanges with Regina Kanyu Wang.
I am planning an issue of "World Science Fiction Culture Translation Feature" in "Zero Gravity Newspaper" to introduce science fiction's history and current situation in more than 50 countries to Chinese science fiction fans."

The third is the "Southern University of Science and Technology Humanities academic series."
How much Chinese SF is being adapted to screen, television and cinema? And does it pay to be an SF author?
"Film and television copyright used to be the primary way for Chinese science fiction writers to benefit, such as Wang Jinkang(王晋康), Qi Yue(七月), Liu Yang(刘洋), A Que(阿缺), Duan Zi Qi(段子期), etc. Now it isn't easy to make money from paper books, and publishing novels in magazines cannot support themselves.
Chengdu International Science Fiction Film Week (成都国际科幻电影周) in 2016, "the annual meeting of Blue Planet Science Fiction Film Week"(蓝星球科幻电影周) from 2017, "The Shenzhen Science and Fantasy Growth Fund"(深圳科学与幻想成长基金) cooperated with the "Nantes Science Fiction Film Festival of France" to organise the event, and the first Cold Lake Science Fiction Film and Television Forum (冷湖科幻影视论坛) held by Eight Light Points Culture this year. However, directors still prefer to shoot Liu Cixin, who wants to adapt his novels, and they have many concerns about other writers.
However, although more than 40 sci-fi film projects are announced yearly, it is always difficult to release for various reasons, and China still needs a decent industry chain. Three years after COVID-19, the entire Chinese film and television industry entered the winter."
What is the English language market like for Chinese SF?
"China has more than 80 science fiction works exported every year, such as Micro Image Culture and the United States "Clarkesworld" cooperation to launch a Chinese science fiction column, the United States "Galaxy's Edge"(《银河边缘》) also launched a Chinese science fiction column, but it seems to be temporarily suspended in May this year. Science Fiction World(《科幻世界》), which this year launched an English version of its "Galaxy Prize collection"(银河奖作品集), has partnered with Canadian science fiction writer Francisco Walso's publishing house to produce long-form science fiction, among other publications that have done so.
Of course, there are also sci-fi writers directly published in English, such as science fiction writer Regina Kanyu Wang (王侃瑜) published "The Gift" (礼物) in "Galaxy's Edge" Issue 31, March 2018. The writer Chen Qiufan (陈楸帆) is often active in the overseas frontline, but there are very few such writers; I see the history in other countries is more directly published in English, and China is the opposite. "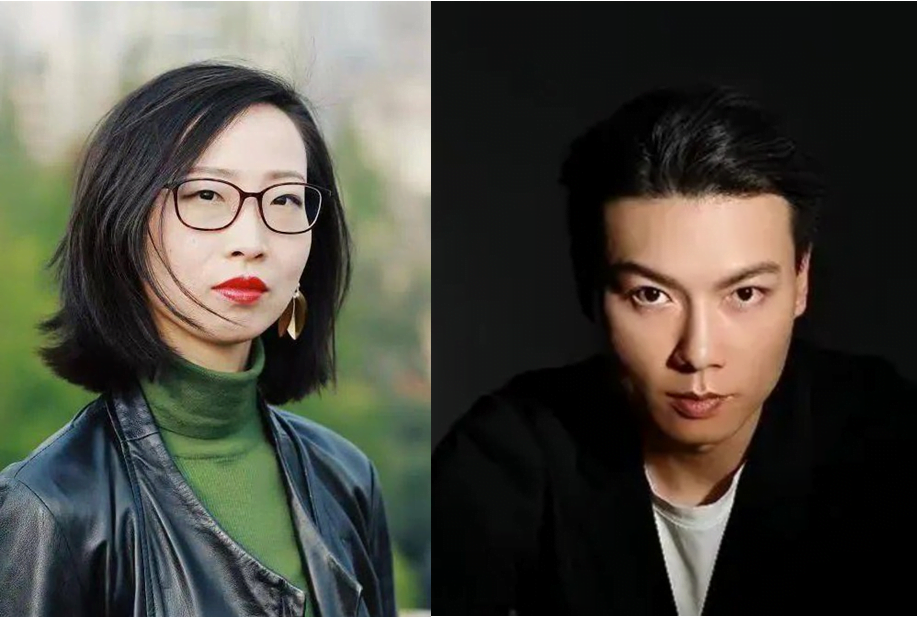 Regina Kanyu Wangand Chen Qiufan
What would you suggest to promote cultural and literary exchange between China and the Arab world?
"To introduce the history and current situation of science fiction in other countries to more Chinese science fiction fans, sum up more experiences that can be used for reference, and help them understand foreign science fiction culture.
China's communication with the outside world is less, mainly concentrated in Japan, and recently there have been some exchanges with South Korea. Other countries are generally separated."