Ukraine is actively preparing for a potential conflict escalation in the coal-rich Donbass region that is currently controlled by the pro-Russian forces. Kiev sees Turkey as a strategic partner and is purchasing Turkish-made Bayraktar drones. What is Ankara's position in this proxy-war?

By Nikola Mikovic
After Western-backed opposition overthrew allegedly pro-Russian Ukrainian President Viktor Yaunukovych in 2014, Moscow responded by incorporating Crimea into the Russian Federation. Soon after the controversial referendum in Crimea, a plebiscite was held in the Donbass but the Kremlin never recognized the independence of the self-proclaimed Donetsk People's Republic and Lugansk People's Republic.

Still, it actively supplied arms and volunteers to the Donbass forces, and to this day the region is in Russia's sphere of influence. The rest of Ukraine is now in Western geopolitical orbit. Kiev is developing close ties with NATO, especially with its second largest member-state – Turkey.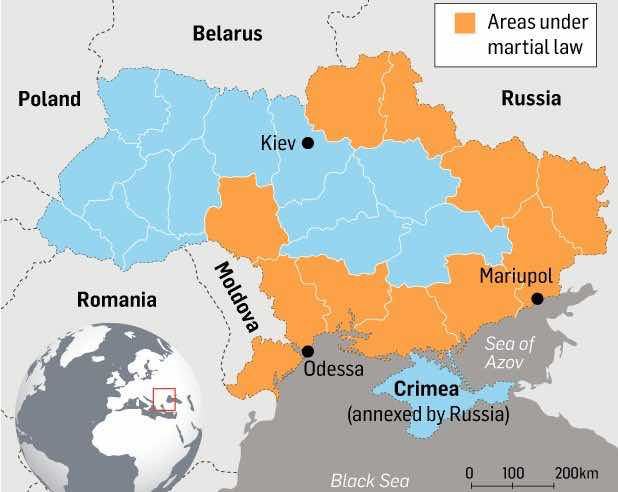 The trade volume between the two countries reached $4.3 billion during the first 11 months of last year, which is a relatively small amount comparing to Ankara's trade volume with Moscow - $25.7 billion in 2018. Moreover, Russia is playing a major role in the construction of the Akkuyu nuclear power plant in southern Turkey, and has already built the TurkStream natural gas pipeline running from Russia to Turkey.

In spite of that, Ankara developed strong defense ties with Ukraine. Ukrainian companies are reportedly actively cooperating with leading Turkish defense firms like ASELSAN, Roketsan, Havelsan, the Mechanical and Chemical Industry Corporation (MKEK), Delta Defense, drone magnate Baykar and many others.Last year Kiev has bought 12 Turkish-made Bayraktar TB2 Tactical Block 2 (TB2) unmanned aerial vehicles (UAVs) that have demonstrated their effectiveness during hostilities in Nagorno-Karabakh in the fall of 2020, and this year it is expected to get five more drones.

In addition, according to recent reports, Turkey is transferring weapons to Ukraine via military cargo planes, as Kiev and Moscow continue to build up their troops near the Donbass and Crimea. Some unconfirmed reports suggest that, at the end of May, Turkish military specialists will arrive in Ukraine to train the country's military in urban warfare.
Although the Kremlin strongly condemns Kiev's aspirations to join NATO, and has warned the Alliance against deploying troops to Ukraine, it does not seem to oppose Turkish actions in this country. It is worth noting that in 2018 Russian Foreign Minister Sergey Lavrov said that Turkey and Russia will take steps to enhance their "strategic partnership".
Last year, however, Lavrov said that "Russia has never considered Turkey as its strategic ally". Indeed, Ukrainian-Turkish military ties could create serious problems for Moscow, primarily in Crimea – a place that can become a new stage of confrontation between Russia and Ukraine as soon as the Donbass war is over.
Turkey shares ethnic and religious ties with the Crimean Tatars – a Turkic ethnic group that is estimated to make some 13 percent of the population of the Crimean Peninsula. At this point, the Crimean Tatars are relatively loyal to the Russian authorities, although in the case of a full-scale war between Russia and NATO-backed Ukraine, they could seek for Turkish protection. Such a conflict, however, does not seem very probable, but the Turkish influence in Crimea is expected to grow nevertheless.
In the meantime, Ankara will likely keep balancing between its economic ties with Moscow and its growing defense business with Kiev. Turkey could abandon its lucrative deals and "situational alliance" with the Kremlin only if it is strongly pressured by the United States, or if the Russian Federation eventually finds itself on the verge of a breakup. In that case, Turkey may finally be in a position to pursue its wider geopolitical interests in the Black Sea region.
Nikola Mikovic is a Serbian journalist and a senior Geopolitical Analyst he publishes often for The Levant News.