The Kremlin's strategic frenemy – Turkey - is stepping up efforts to increase its influence in the Black Sea region ahead of a potential escalation of the Donbas conflict between Western-sponsored Ukraine and Russia-backed forces.

By Nikola Mikovic
Despite the fact that Moscow and Ankara act as partners in various lucrative energy projects – Russia's Rosatom building Akkuyu nuclear power plant in Turkey, and Gazprom negotiating an increase in gas supplies to Turkey via the TurkStream pipeline – the two countries have diametrically opposed interests and goals in Ukraine.
Moscow continues to integrate the economies of the self-proclaimed Donetsk People's Republic and Lugansk People's Republic into the Russian Federation, while Ankara strengthens its military ties with Kiev.

Turkey recently announced that its heavy-class attack helicopter, the ATAK 2, will be operational from 2023 with a Ukrainian-produced engine. NATO member also plans to build a factory in Ukraine to produce Bayraktar drones.

Russo-Turkish relations
In October Ukrainian forces used the Turkish-made unmanned combat aerial vehicle against Russia's proxies in the Donbas, but such a move did not have a serious impact on Russo-Turkish relations.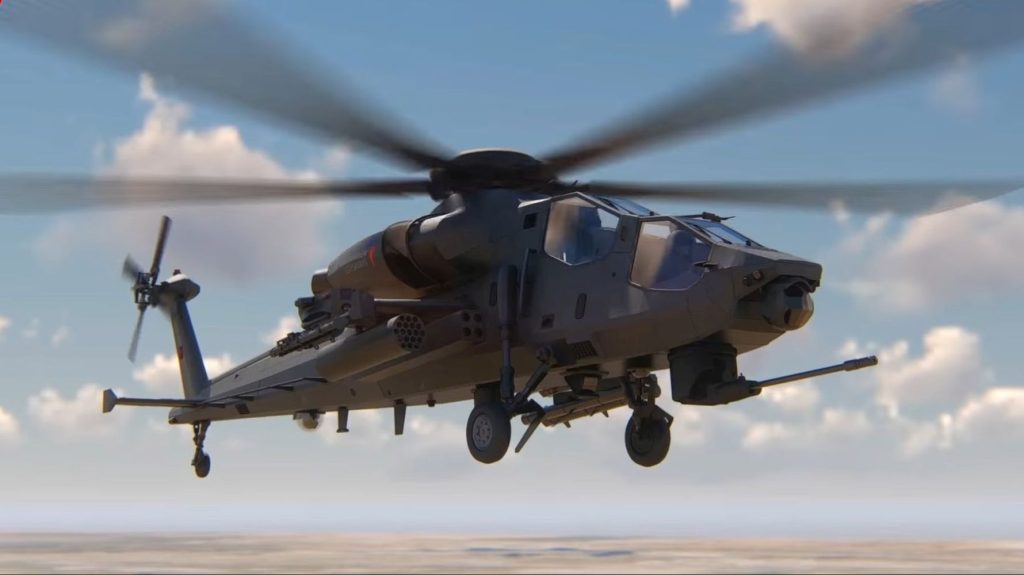 Ankara and Moscow are now in consultations on issues of cooperation in the area of the development of Turkey's TF-X fighter jet, and Turkey aims to mediate between Ukraine and Russia amid increasing tensions in the region. According to Turkish President Recep Tayyip Erdogan, Ankara wants peace in the Black Sea region and was discussing the issue with his Russian counterpart Vladimir Putin frequently.
"Whether it is as a mediator or speaking to them about the issue, by holding these talks with Ukraine and Putin, God willing, we want to have a part in the solution of this," he said recently.
Moscow rejected Erdogan's proposal, given that any strengthening of Turkey's influence in the region could threaten the Kremlin's vital interests. Russia seems to be interested in discussing the fate of Ukraine only with the United States, which is Kiev's major backer.
"The idea of a summit between Erdogan, Russian President Vladimir Putin and Ukrainian leader Volodymyr Zelensky does not make any sense, given that Russia is not a side of the Donbas conflict", the Kremlin spokesman Dmitry Peskov said.
Ukraine, on the other hand, welcomed Erdogan's idea, quite aware that Turkey could play the double game. Indeed, Ankara supports and arms Ukraine, but at the same time, it purchases the Donbass-produced coal from Russia, which draws criticism in Kiev.

The Donbas coal mines are controlled by the Russia-backed forces and the self-proclaimed Donbas republics export coal to Russia, and then Moscow re-exports it to several countries, including Turkey. Moreover, Turkish ships visited Crimea on several occasions, even though Ankara does not recognize the Kremlin's incorporation of the Crimean Peninsula into the Russian Federation.
Ties with Crimea
Turkey shares historic ties with Crimea, as well as religious and ethnic ties with the Crimean Tatars, a Turkic ethnic group that makes up an estimated 13 percent of the population on the peninsula. Crimea was a vassal state of the Ottoman Empire from the 15th to the 18th centuries and there is a substantial Tartar diaspora living in Turkey. A diaspora that still sees the peninsula as part of the "Turkic world," and would love nothing more than to have Ankara as a buffer against Russia.

For Moscow, however, the status of Crimea is undebatable, and the Kremlin is not willing to discuss the situation on the peninsula neither with Turkey nor with any other actors.
In spite of that, Erdogan is expected to keep acting as a patron of Crimean Tatars – although Turkish real influence in the region is rather limited – and to continue supporting Ukrainian ambitions to restore sovereignty over Crimea.

The Turkish leader is quite aware that such a policy will not draw serious criticism in Moscow, since the Kremlin's lucrative energy projects in Turkey seem to have a priority over its disagreements with Ankara regarding Crimea and Ukraine.
What could potentially have an impact on Russo-Turkish relations is a recent discovery of new natural gas deposits in the Black Sea. Turkey's exploration for oil and gas means that Ankara aims to become less dependent on Russia for energy eventually.

Meanwhile, Edrogan will continue to balance between Russia and Ukraine in an attempt to increase political and economic ties with both countries. His position at home, however, is not very easy, especially after the currency crisis hit the Turkish economy. A foreign policy "victory", namely mediation between Moscow and Kiev, could improve his approval ratings to a certain extent.
Nikola Mikovic is a Serbian journalist and a senior Geopolitical Analyst he publishes often for The Levant News.