It seems like the whole world is going crazy: the most recent trend in the United States is buying guns and ammo in mass quantities. This unprecedented surge in gun buying seems to be related to the COVID-19 pandemic, but it's not the first time something like this has happened. Fear plays a major part in what's going on right now.
By Jay Chambers
It is a good moment to write something comprehensive about the subject, because I find it fascinating how people are responding to the pandemic and everything else going on in our world right now. That being said, I feel that while protection is always top priority and should always be top of our mind, it is important to share the most up to date and relevant information. So you are prepared.
It is important to cover the subject in a manner that's relatively subjective, so we could all see how people of all walks of life feel in our current climate. Unfortunately, our world today is scary, and while you should never live in fear, it's not surprising that you may feel some sense of uncertainty. Things have been in upheaval for months and there doesn't seem to be an end in sight.
People are starting to get restless and if you live in an area where people seem to be out of sorts, you may feel a mounting sense of concern. If you do, you're not alone. You'll see from the statistics we provided that many people feel that way.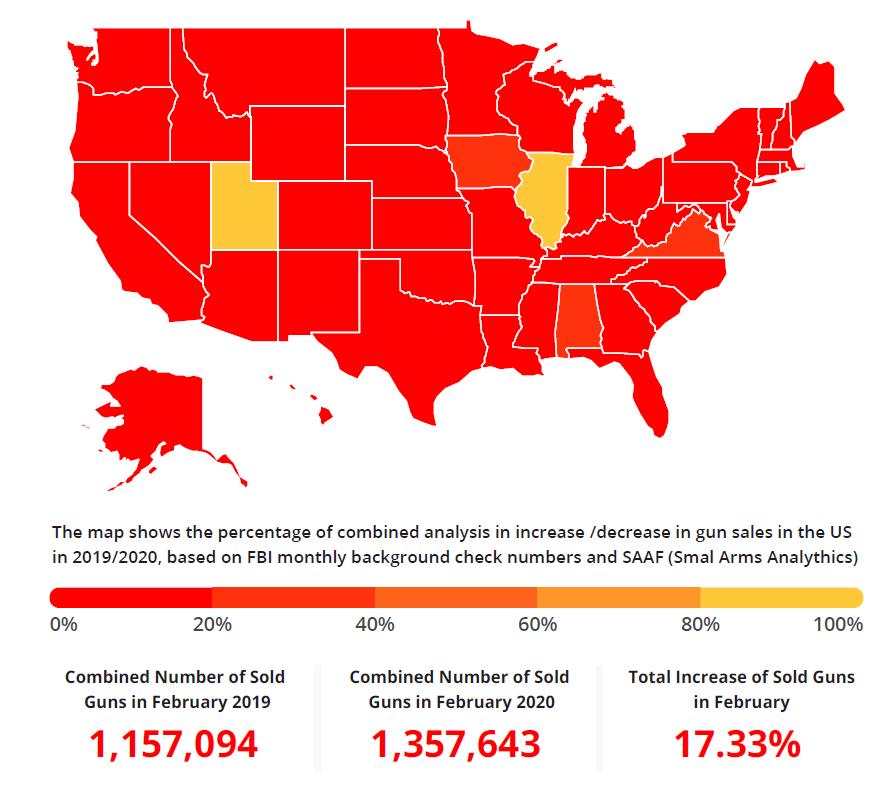 As we investigated the huge spike in gun sales, what we found was that we probably should have expected it. Political unrest, mass shootings, and pandemics are among the top reasons gun sales go up, and it's happened before.
The sales don't just apply to handguns either. People are purchasing long guns at an alarming rate, which had us wondering just how many of these people understand gun law and its restrictions. There are debates on how many gun owners are not fully aware of the open carry and concealed carry reciprocity laws. For example, the concealed carry wi (Wisconsin) permit might differ from other states' laws; this lack of understanding adds to the gravity of the situation.
There are many reasons why gun sales increase, but it's a fascinating series of events. The United States isn't the only country experiencing a rise in gun sales and related activity. To learn more about how people are responding to world events, check out these facts.
We'd like to bring you on a journey to discover just how and why these things happen and whether or not you should be worried. Our study dives into the details so you don't have to hunt around on the web to find what may be inaccurate or misleading.
There's enough fear and panic without reading information that increases your anxiety about the state of things. You can find all of the information you need right here so you can put your mind at ease.
Jay Chambers is a pro free speech business owner based in Austin, Texas. Having lived through several natural disasters and more than a few man-made ones (hello 2008), he believes that resilience and self-sufficiency are essential in this increasingly unpredictable world. That's why he started a business! Jay writes over at Minuteman Review.