Serbia is one of the few European countries that have not imposed sanctions on Russia. Although the West reportedly insists that the Balkan nation should distance itself from the Kremlin, it seems more realistic that the United States and the European Union will first pressure Belgrade to recognize Kosovo.
By Nikola Mikovic
Since Russia invaded Ukraine, Serbian leadership has been balancing its European aspirations and partnership with NATO with its close ties with Moscow. Although it still refuses to join anti-Russian sanctions, Belgrade has supported Ukraine's territorial integrity and voted against Russia at the United Nations General Assembly.
Even though it is widely believed that the West actively pressures Serbia to impose sanctions on Moscow, the US and its allies seem to have different priorities. German Chancellor Olaf Scholz is pushing Serbia to restart normalization talks with Kosovo – Serbia's breakaway region that unilaterally declared independence in 2008 and has been recognized as an independent state by most Western countries though not by four EU member states, Greece, Cyprus, Spain and Slovakia.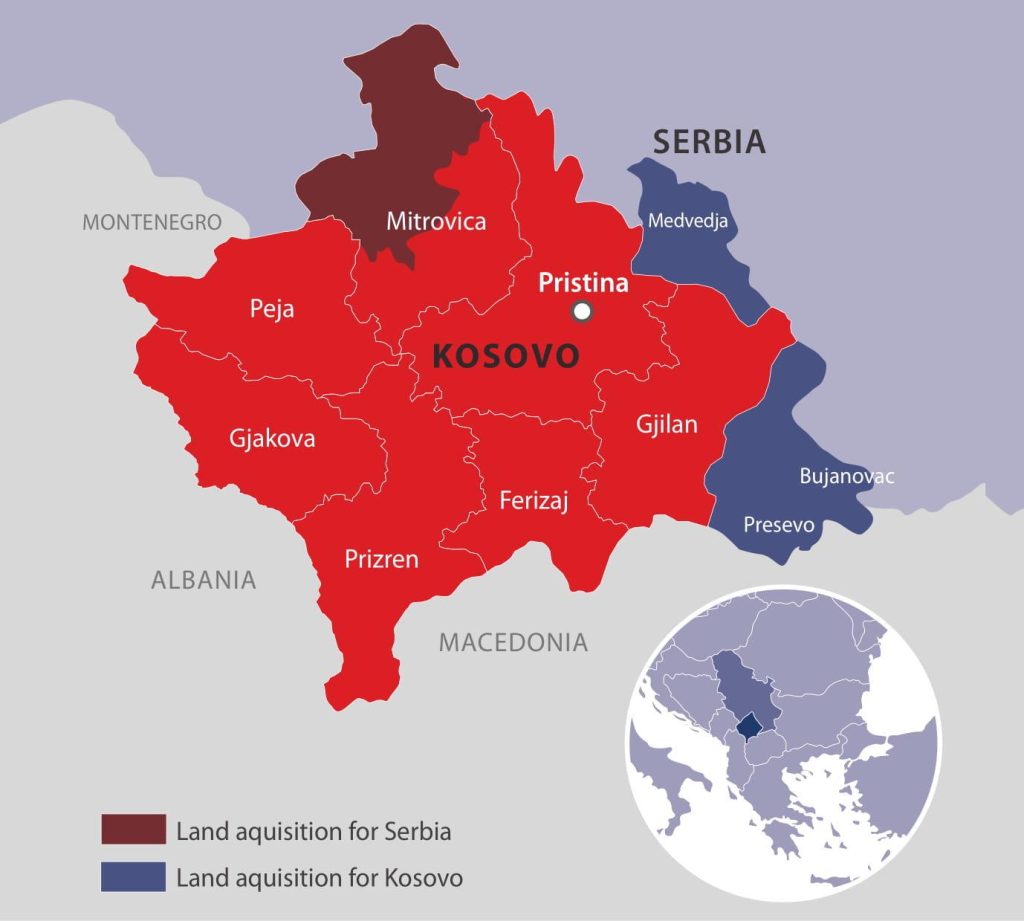 According to reports, Scholz insists that Belgrade and Pristina should soon sign a deal, underlining that "recognition of Kosovo -- something that Germany did a long time ago -- will be part of the agreement."
At the same time, German Defence Minister Christine Lambrecht expects Serbia "not to undermine the territorial integrity of Bosnia and Herzegovina, and not to support such tendencies." In other words, from Germany's perspective, Serbia should agree with the secession of its territory and, at the same time, actively support the territorial integrity of other countries.
The United States is pursuing precisely the same policy regarding Serbia. As US President Joe Biden stressed in 2021, Washington will "continue to support efforts to secure a lasting peace through productive dialogue between Kosovo and Serbia and ultimately a comprehensive normalization agreement which should be centered on mutual recognition."
Thus, it is not surprising that Serbian President Aleksandar Vucic recently warned that the West will "call Serbia to head quickly towards recognizing Kosovo so that they can tell Russian President Vladimir Putin that the Donbas and Kosovo are not about the same issue." Similarities between the two matters are more than obvious.
On March 24, 1999, NATO launched an aggression on Serbia. It was widely portrayed as a "humanitarian intervention" prompted by alleged Serbian "ethnic cleansing" of Albanians in Serbia's southern province of Kosovo. Russia is now advancing precisely the same narrative to justify its invasion of Ukraine by claiming its goal is to end the alleged "genocide" of ethnic Russians in the restive Donbas region.
During his recent meeting with the UN Secretary-General Antonio Guterres, the Russian President said that in 2014, when Russia seized Crimea from Ukraine, the people of Crimea had "acted in practically the same way as the people living in Kosovo; they decided on independence."

Talking about Kosovo's unilaterally declared independence, Putin stressed that "the Donbas republics, the Donetsk People's Republic and the Lugansk People's Republic, can enjoy the same right without permission. From Ukraine's central government and declare their sovereignty since the precedent has been created."
Indeed, Putin uses the Kosovo precedent to justify his actions in Ukraine. The West will likely pressure Belgrade to recognize its breakaway province to prevent the Russian leader from continuing to do so. Given that Serbia is surrounded by the European Union and NATO members and is economically heavily dependent on the West, its leadership does not have much room for political maneuvers.
From the Western perspective, Serbia's potential recognition of Kosovo is more critical than Belgrade joining anti-Russian sanctions. The Southeastern European country is expected to sign a new gas deal with Russia's energy giant Gazprom shortly, even though several EU members have already stopped purchasing Russian gas.

Brussels and Washington may have given Serbia the green light to continue its energy cooperation with Moscow. But what if the price for that is Kosovo?
For sure, both the West and Russia have demonstrated that international law is a dead letter – merely an instrument that a war victor uses against a defeated party – and Moscow and its "Western partners" will undoubtedly continue to interpret it according to their geopolitical interests.